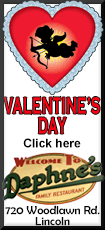 Its core players are upperclassmen, not the one-and-done guys that seem to flock to Durham and Lexington. Its core values are pass-fakes, position defense and balanced offense, things that will never wind up on modern highlight shows.

But at least for this season, the Hawkeyes are one of the nation's top college basketball teams, and Sunday's routine 77-65 Big Ten Conference beating of Illinois at State Farm Center illustrated all their strengths as though they stood under a floodlight.

Four of Iowa's five starters scored in double figures, led by a game-high 23 points from guard Peter Jok, the only junior in a lineup populated by seniors. It mauled the Fighting Illini 43-32 on the glass, scoring 26 points off 12 offensive rebounds.

It changed defenses constantly, sometimes twice on the same possession, helping limit Illinois (11-13, 3-8) to 34.4 percent shooting in the first half and 39.4 for the day. It also played cleanly, putting the hosts at the foul line just six times.

Simply put, the Hawkeyes did what veteran teams do - put their stamp on the game early and never let the opponent up for a breath until it didn't matter.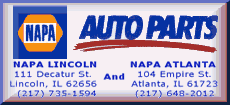 "There's a lot that you have to do to stay focused," senior point guard Mike Gesell said. "When you're winning games, it's easy to get complacent. We haven't done that at all. We've been through this before. We know how to approach this."

Gesell flashed back to two seasons ago, when Iowa (19-4, 10-1) was ranked in the top 10 and contending for a high seed in the NCAA Tournament. Then it lost seven straight games and wound up losing a play-in game to Tennessee, hacking up a double-figure lead in the process.

This group and these players don't appear to be susceptible to a repeat fade pattern. Conference Player of the Year candidate Jarrod Uthoff, a senior forward, notched 18 points and 12 rebounds for his sixth career double-double despite making only 7 of 17 shots.

Center Adam Woodbury crafted his own double-double of 10 points and 14 rebounds, while guard Anthony Clemmons chipped in 10 points and four steals.

"You look at this group, they all played as freshmen," Hawkeyes coach Fran McCaffery said. "It's one thing to say you're a senior, but these guys have all played. They've made mistakes, they've had great games. There's nothing they haven't seen."

They sure didn't see or exhibit any panic in this one, even during a stretch of more than five minutes in the second half when they didn't score. But by the time Jok ended that with a layup off Woodbury's offensive board, Iowa still led 67-53.

[to top of second column]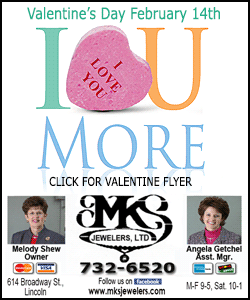 The Illini, coming off a 110-101 triple overtime win Wednesday night at Rutgers, didn't get enough production from their top players. Big Ten scoring leader Malcolm Hill, a junior forward averaging 19.1 points, managed just 14 while dealing with foul trouble after halftime.

Second-leading scorer Kendrick Nunn, a junior guard hitting for 17.3 per game, made only 2 of 13 shots while playing through a hip injury and finished with six points.

"It looked like he was out of rhythm," Illinois coach John Groce said of Nunn. "He worked hard after the game Wednesday night to get his body back to where he could play. But we played a very well-connected team today. They play the game the right way."

Freshman guard Jalen Coleman-Lands canned five 3-pointers and paced the Illini with 17 points. Junior center Maverick Morgan contributed 10.

None of those numbers mattered, not after the Hawkeyes pushed their lead to 20 with 11:24 left on a 3-pointer by reserve forward Dom Uhl. Even with their scoring drought, they only had to keep it between the lines to steer this latest win across the finish line.

"We didn't panic on offense," McCaffery said. "All we had to do is get enough baskets at that point to get home."

NOTES: Illinois F Michael Finke (knee) returned to action after missing Wednesday night's triple-overtime win at Rutgers, although he didn't start. ... Iowa entered Sunday's game as the only Division I team ranked in the top 15 in offensive (5th) and defensive efficiency (12th). ... Hawkeyes G Mike Gesell finished the day with eight points, leaving him two shy of 1,000 for his career.
[© 2016 Thomson Reuters. All rights reserved.]
Copyright 2016 Reuters. All rights reserved. This material may not be published, broadcast, rewritten or redistributed.