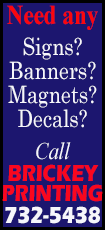 In addition to the clanks and bricks, there was a third-quarter stretch that forced fans to sit through nine fouls in less than three minutes as poor foul-shooting centers DeAndre Jordan (Clippers) and Hassan Whiteside (Heat) were hacked intentionally.

But as hideous as this game was at times, it was beautiful for the Clippers in the end as they defeated the Heat 100-93 on Sunday afternoon at AmericanAirlines Arena.

Paul rallied to score a game-high 22 points, making a pair of three-pointers and a layup in the final two-plus minutes to break open a close game.

"I just kept shooting -- it had to go in sooner or later, right?" said Paul, who made 8-of-23 shots from the floor overall. "I kept aggressive and made a couple of shots finally."

Paul got help from guard Jamal Crawford, who had 20 points off the bench. Jordan added nine points, 11 rebounds and three blocks, but he made just 3-of-14 from the foul line.

After the game, the Clippers (34-17, fourth place in the Western Conference) boarded a flight for Philadelphia, and they planned to watch the Super Bowl on the plane.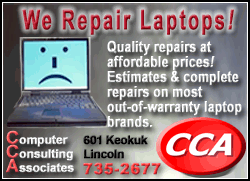 "Watching the Super Bowl is going to be a lot more enjoyable (because of the win)," said Clippers coach Doc Rivers, whose team plays the 76ers on Monday. "I didn't think we were going to make it because of all the 'Hack a DJ (Jordan).' I'm glad we get to see (the Super Bowl)."

The Heat (29-23), which dropped to fifth place in the Eastern Conference, is off until Tuesday's home game against the San Antonio Spurs. That means the Heat had the ability to watch the Super Bowl at home if they so desired -- but they probably weren't in a great mood.

Three Heat players scored 17 points -- Bosh and guards Dwyane Wade and Goran Dragic. But Bosh (5-of-17) and Wade (7-of-20) did not have good shooting days.

"(Jordan) is a (heck) of a defender -- he messes a lot of things up," said Wade, crediting the Clippers center for at least part of Miami's shooting woes.

"DeAndre has the ability to switch out on guards. You hear him talking and yelling (on switches), and it kind of makes you think for a second about what you want to do."

Whiteside, who matched up against Jordan for much of the game, had 10 points and 10 rebounds off the bench. But Whiteside, who leads the NBA with 4.0 blocks per game, had no rejections. Whiteside made 4-of-6 on free throws.

The Clippers improved to 17-9 away from home, trailing only the Golden State Warriors (23-4) for the best road record in the NBA.

Overall, the Clippers have won 17 of their past 21 games, all without star forward Blake Griffin.

"We're just trying to hold it down until our big fella is back," Paul said, referring to Griffin.

[to top of second column]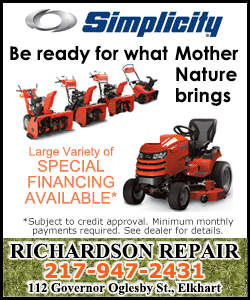 Miami shot just 39.8 percent from the floor.

"It was tough to get clean, open looks," Heat coach Erik Spoelstra said. "The pace was slow -- their defense was set virtually every time down."

Los Angeles started slowly, missing 14 straight attempts in one first-quarter stretch that lasted nearly nine minutes. Los Angeles shot 24 percent for the quarter and trailed 19-15.

"We had struggles of our own," Wade said when asked why Miami didn't extend its lead further. "They're a good defensive team. Even though they were missing shots, they didn't let us go up 30-8."

By the second quarter, the Clippers had changed momentum, and they took a 46-45 lead into halftime despite getting outrebounded 32-17.

The Clippers extended their lead to 73-65 after the third quarter. The quarter featured a four-point play by Deng after he was fouled by forward Paul Pierce on a three-point shot.

But that was one of the few highlights for Miami.

"Credit their defense," Spoelstra said of the Clippers. "Yes, there were open shots we missed. But (the Clippers) did a great job of protecting the paint."

NOTES: Clippers backup PG Pablo Prigioni, who took a shot to the jaw in Friday's game at the Orlando Magic, returned to action off the bench and had two points in 14 minutes. ... The Clippers, who lead the NBA in being called for technical fouls, were whistled again. This time, G Jamal Crawford was called. ... Clippers G Austin Rivers, who got hurt Friday at Orlando, was diagnosed with a broken left hand and will be out four-to-six weeks. ... Rivers is the second Clippers player out with a broken hand. Star F Blake Griffin, injured on Jan. 23 in an off-the-court incident, is expected back in April. ... Miami C Hassan Whiteside, who had been a starter until he got hurt and missed six games, came off the bench for the third straight time. Amar'e Stoudemire has replaced him as the starting center. ... In eight games without Whiteside this season, Miami has allowed 99.5 points. With Whiteside in the rotation, Miami has allowed 95.0 points.
[© 2016 Thomson Reuters. All rights reserved.]
Copyright 2016 Reuters. All rights reserved. This material may not be published, broadcast, rewritten or redistributed.