LLCEO to host "Honest Abe Weekend" dinner and 5K celebrating Lincoln's Birthday
Send a link to a friend Share
[February 08, 2016] LINCOLN - On February 12 & 13th, Logan County and surrounding areas are cordially invited to attend the Honest Abe Weekend Event. This event is in two parts.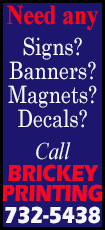 The first part is an immersive dinner experience to be held at Lincoln Christian University-Henderson Hall at 6 p.m. on the Friday the 12th.

At this dinner, you will be brought into the life and times of Mr. Lincoln and the American People during the Civil War beginning with a recitation of the iconic Gettysburg address.

Afterward, Mr. Lincoln and Mary Todd will be available for photos, and your knowledge of Abraham Lincoln, Lincoln the town, Illinois, the Civil War, and politics will be put to the test for a prize.

Speaking of prizes, there will also be a silent auction with items generously donated by local small businesses.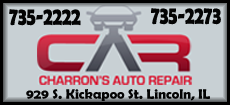 The dinner includes two kinds of pasta, salad, roasted vegetables and garlic bread. Following this, to celebrate Lincoln's Birthday in the most traditional fashion, there will be cake.

Click here to register for dinner.

On Saturday the 13th at noon, there will be a 5K race starting at Latham Park, which will be highlighting many of the historic locations the city of Lincoln has to offer.

There will be a variety of prizes, including one for best costume - so don't forget to dress up as Abraham, Mary Todd, or even John Wilkes Booth!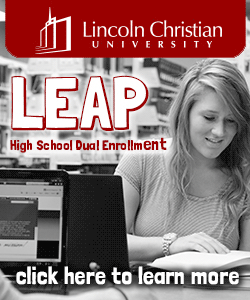 It's cold outside, so long-sleeve running shirts will be made available to all participants.

There will also be a warm-up room provided while you wait for the race to begin, or if you want to warm back up afterwards. After the race, a complimentary bag lunch will be provided for all participants.

Click here to register for dinner.
Click here to register for the race.

[Information provided by Land of Lincoln CEO/ Katie Fairchild and the CEO Team]