Sugar Grove Nature Center Announces…
Maple Sirup Experience Tours
Pre-registration required with February 26th deadline

Send a link to a friend Share
[February 08, 2016] It's the time of year when buckets decorate the sugar maples throughout Funks Grove. Have you ever tasted 'sweet water' dripping from a spile? Here's your chance! Join us for the Funks Grove Maple Sirup Experience at Sugar Grove Nature Center on Saturday, March 5th, 2016.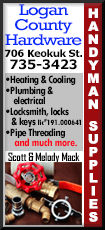 Gather around the fire at the sirup camp to learn how the Native Americans and early settlers collected and prepared sap. Visit the sugar shack where the smell of maple sirup hangs in the air. Journey into the sugarbush to tap a tree. Stop inside the Nature Center to sample a variety of sweet treats made with maple sirup including candy, cookies, veggies, fudge, and more!

Tours last approximately 2-1/2 hours and begin promptly at 9:30 a.m., Noon, and 2:30 p.m. Tour size is limited and advanced registration is required. Registration Deadline is February 26, 2016. Dress for the weather, as you will be outside for a major portion of the program.

This program is suitable for adults, children, and other interested groups. A fee per person is charged with discounts for members.
Fees are non-refundable unless the program is canceled.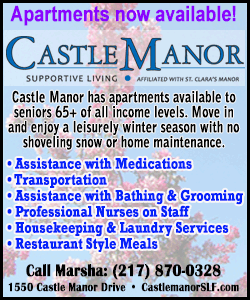 For more information on how to register visit http://www.sugargrovenaturecenter.org/sirup.html or call 309.874.2174. Sugar Grove Nature Center is located in beautiful, historic Funks Grove, just south of Bloomington-Normal. For a map and directions to the Nature Center, membership and program information visit us on-line at www.sugargrovenaturecenter.org.
[Janet Rasmussen, Environmental Support Specialist]