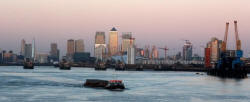 UK trade deficit widens in fourth quarter, likely dragging on economic growth
Send a link to a friend Share
[February 09, 2016] LONDON - Britain's trade deficit with the rest of the world worsened in the fourth quarter and likely dragged on economic growth, despite improving in the month of December, official data showed on Tuesday.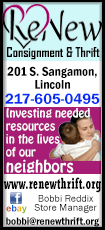 The Office for National Statistics said Britain's total trade deficit widened to 10.352 billion pounds in the fourth quarter from 8.575 billion pounds in the previous quarter, marking the biggest trade gap since the start of 2015.

Trade will likely appear as a drag on economic growth at the end of last year when revised figures for gross domestic product are released, the ONS said.

The trade in goods deficit for 2015 as a whole widened to 125.028 billion pounds from 123.143 billion pounds, the biggest on record.

In December alone, the total trade deficit, including services, narrowed to 2.709 billion pounds from 4.031 billion pounds, helped by the value of oil imports falling to their lowest since February 2009 as crude prices plunge.

Brent crude oil prices <CLc1> slid 16 percent in December and 35 percent for 2015 as a whole, helping Britain's trade balance as it is now a net oil importer after declines in North Sea fields.

The deficit in goods alone narrowed to 9.917 billion pounds from 11.503 billion pounds, compared with economists' forecasts for a smaller fall to 10.4 billion pounds.

The deficit in the trade of goods to the European Union widened to a record 23.191 billion pounds in the fourth quarter, up from 21.521 billion pounds in the third quarter, driven in part by imports of pharmaceutical products.
Britain's overall trade deficit lopped 1 percentage point off quarterly economic growth in the third quarter of this year, contributing to a disappointing expansion in gross domestic product of just 0.4 percent.

Finance minister George Osborne has warned that the economy was facing a "dangerous cocktail" of risks from overseas in 2016, as growth slows in major emerging markets, stock markets tumble and a slump in oil prices reduces demand from oil-exporting nations.

Sterling strength also acted as a headwind to exports for much of 2015, but it has fallen sharply over the last couple of months and on Monday hit a 13-month low.

(Reporting by Andy Bruce and Sarah Young)
[© 2016 Thomson Reuters. All rights reserved.]
Copyright 2016 Reuters. All rights reserved. This material may not be published, broadcast, rewritten or redistributed.