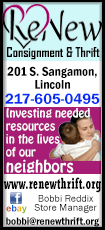 With the 2008-2009 financial crisis and the accompanying Great Recession not only fresh in many people's minds but still having an impact on many lives, stories about greed on Wall Street and concern about growing income inequality are resonating well beyond a niche audience.

This is being reflected in the battle to be the next U.S. president, particularly as Hillary Clinton defends herself from accusations she will be soft on Wall Street because of the money she has received from bankers and hedge fund managers.

The atmosphere has created an opening for a boomlet of movies and television shows about Wall Street - including two television films about disgraced financier Bernard Madoff. One of those, starring Richard Dreyfuss, aired last week on ABC.

Those Madoff films come as Showtime recently premiered its show "Billions," about a hedge fund manager under investigation for alleged insider trading, and as "The Big Short" stands as a top contender for the Oscar for Best Picture, when the awards are given out on Feb. 28.

And many of these movies and programs seem to have wider appeal than in the past, with sizable audiences being pulled in. While clearly a few movies like Oliver Stone's 1987 "Wall Street," and the raucous 1983 comedy "Trading Places" were very successful, there have also been many failures in the past 30 years, including TV series that were dropped before the end of their first season.

Almost all of the shows and movies that are resonating have a "law and order" theme, usually Wall Street bad boys being chased down by the FBI. The good-vs-evil themes are similar in many ways to the tales of gangsters and corrupt officials that have been a Hollywood mainstay in the past.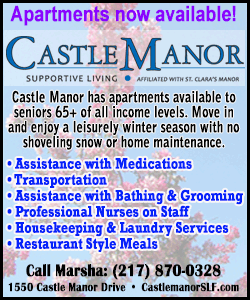 "Our collective fascination with money and power has only risen in this post-financial crisis world," said Andrew Ross Sorkin, who is co-anchor of CNBC's Squawk Box and co-creator of "Billions."

"So much of today's national conversation is about the influence of the super wealthy, inequality and whether the American Dream is still attainable," he said.

PREVIOUS FAILURES "Billions," which premiered on Showtime in January, stars Paul Giamatti as a determined U.S. attorney with his sights set on Damian Lewis's canny hedge fund manager. There are some echoes of the case of Steve Cohen, who walked away largely unscathed from nearly a decade of investigations into accusations of insider trading at his former hedge fund, SAC Capital. A person familiar with the situation said Cohen has watched "Billions," though there was no word on whether he enjoyed it.

The biggest recent box office success was 2013's "The Wolf of Wall Street," which grossed nearly $400 million worldwide en route to several Oscar nominations for Viacom Inc <VIAB.O> subsidiary Paramount Pictures. That studio also distributed "The Big Short," which has so far grossed more than $100 million.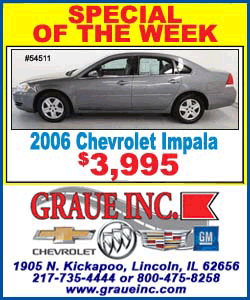 More are on the way, including "Money Monster," which stars George Clooney as a financial television personality with some similarities to CNBC's Jim Cramer.
There is also "Equity," which stars "Breaking Bad" co-star Anna Gunn and recently premiered at the Sundance Film Festival.

Prior to the financial crisis, the success of finance-themed movies was spottier.

Two television shows that premiered at the end of the technology bubble in 2000, Fox's "The Street," and TNT's "Bull" – got so few viewers that they were pulled off air before their first seasons had finished.
By contrast, "Billions" has averaged just over 6 million viewers a week for its Sunday premiere and replays over the week, according to Showtime. The drama delivered the best original series debut performance ever for the channel, according to Variety.

"People are still recovering - the real estate market, it's gone up and down and as has Wall Street," said Linda Berman, executive producer of ABC's Madoff production. "There's a fascination with how we've gotten into this kind of trouble and who are the characters who are involved in it."
Berman did not say how much the network spent to produce the two-night drama. Both parts of the mini-series averaged 6.9 million viewers, according to Nielsen.

Alysia Reiner and Sarah Megan Thomas, who produced and co-starred in "Equity," said they saw an opening for a female-driven film, after analyzing the success of films like "The Wolf of Wall Street," "Arbitrage" and "Margin Call."

"All these films made a healthy profit," said Reiner.

"Money Monster," judging by its preview, looks to take a more direct approach, as Clooney's television host is held at gunpoint by a man who has lost a fortune in stocks.

"Money makes a great backdrop for storytelling. It hits the full gamut of emotions from fear to greed and everything in between," said Cramer, in an emailed statement to Reuters.

"Any day that George Clooney possibly plays a character rumored to be based on me, is a win in my book. I think Louie C.K. might be a little more believable," he said in reference to the comedian whose beard, balding pate, and chubby face makes him look a lot more like Cramer than Clooney.

(Reporting By David Gaffen and Jennifer Ablan; Editing by Martin Howell)
[© 2016 Thomson Reuters. All rights reserved.]
Copyright 2016 Reuters. All rights reserved. This material may not be published, broadcast, rewritten or redistributed.