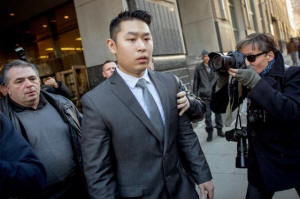 Closing arguments set in trial of NY officer who shot black man
Send a link to a friend Share
[February 09, 2016] By Joseph Ax

NEW YORK (Reuters) - Closing arguments are scheduled on Tuesday morning in the trial of a rookie New York City police officer who fatally shot an unarmed black man in a darkened stairwell.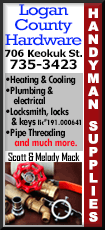 Peter Liang, 28, is charged with manslaughter, criminally negligent homicide and other counts for the death of Akai Gurley, 28, on Nov. 20, 2014.

At the time, Gurley's death added fuel to protests in New York and elsewhere in the United States over the use of police force against minorities, although Liang, a Chinese-American, is not accused of deliberately shooting Gurley.

The basic facts of the case are largely undisputed. Liang and his partner were conducting a routine patrol inside a Brooklyn public housing building when they entered a stairwell without working lights.

Liang, who had drawn his weapon, fired a single shot that ricocheted off a wall and struck the chest of Gurley, who was walking one floor below.

The officer testified tearfully in his own defense on Monday, saying he was startled by a loud noise and accidentally squeezed the trigger.

"Oh my god, someone's been hit," he recalled saying upon seeing Gurley.

The defense has emphasized the dangers inherent in patrolling crime-ridden public housing buildings. On Thursday, two officers were shot during a similar patrol inside the stairwell of a Bronx public housing complex.

Prosecutors have accused Liang of spending crucial minutes arguing with his partner over whether to call in the shot for fear of discipline, while Gurley lay dying on a landing downstairs.
Liang also did not offer Gurley medical aid after the officer realized someone had been shot and should not have had his weapon out of the holster in the first place, according to prosecutors.

Liang testified in court on Monday that he did not perform CPR on Gurley in part because he was "panicking" and "in shock."

(Reporting by Joseph Ax; Editing by Alan Crosby)
[© 2016 Thomson Reuters. All rights reserved.]
Copyright 2016 Reuters. All rights reserved. This material may not be published, broadcast, rewritten or redistributed.