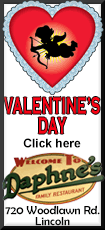 The rocket was based on engines taken from its massive stockpile of mid-range missiles based on Soviet-era technology and electrical parts too rudimentary to be targeted by a global missile control regime, the experts said.

South Korea and the United States say Sunday's launch was a long-range missile test that violated U.N. Security Council resolutions barring the North from using ballistic missile technology. It followed North Korea's Jan. 6 test of a nuclear device, also in breach of Security Council resolutions.

The three-stage launch vehicle, named Kwangmyongsong, separated its boosters successfully and put an object, which the North says is an earth observation satellite, into orbit, South Korea said on Tuesday.

A signal from the satellite had yet to be detected, Seoul said. No signal was detected from the object North Korea launched into space in 2012.

"I suspect the aim of the launch was to repeat the success, which itself provides considerable engineering knowledge," said Michael Elleman, a missile expert at the International Institute for Strategic Studies.

South Korea's navy recovered parts of the first-stage booster but failed to retrieve a significant section as it did in 2012 because the stage self-destructed after lift-off, the South's military said.

South Korea said the launch resembled the one in 2012: The shape of the rockets was similar, as were the locations where the first and second stages splashed into the sea.

The 200-kg (441-lb) object launched on Sunday was about double the size of that launched in 2012, a difference South Korean officials said was not significant.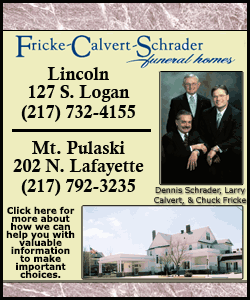 CIRCUMVENTING SANCTIONS

The U.N. Security Council has imposed sanctions against the North for its nuclear tests and long-range rocket launches dating to 2006, banning arms trade and money flow that can fund its arms program.

But the North has managed to circumvent those measures in pursuing a rocket program, widely suspected to be aimed at building an intercontinental ballistic missile (ICBM) that could threaten the United States, and its fourth nuclear test last month.

"Sanctions raise the cost and impact reliability, but a determined country can access the needed items if it is a priority acquisition," Elleman said.

After the 2012 launch, South Korea retrieved a number of parts associated with the first-stage booster, including one of the steering engines, a nearly intact section of the fuel tank that contained propellant, wiring and pressure sensors.

[to top of second column]
Some of those components were imported, "ranging from cannibalized Soviet Scud parts to equipment produced in the United States, Europe and Asia," said Jeffrey Lewis, a nuclear expert at the Middlebury Institute of International Studies.

"Most of the items are available commercially, off-the-shelf and are not controlled. The underlying components are less important than North Korea's ability to integrate them in a functioning rocket program," he said.
If the Kwangmyongsong was powered by the same system as the Unha-3 launched in 2012, it used a cluster of Rodong missile engines with thrust of about 27 tonnes each encased in an aluminium-magnesium alloy body, welded unevenly by hand.

North Korea is believed to have more than 200 medium-range Rodong missiles with a range of 1,300 km (807 miles), developed from Scud missiles with Soviet technology.

South Korea's defense ministry said the rocket had a potential range of 12,000 km (7,457 miles), Yonhap reported, similar to that of the 2012 rocket, and putting the U.S. mainland in reach.

While sanctions have not stopped the North's rocket development, they likely limit what it can make or secure in large quantities of material, equipment and fuel that are needed to quickly make advances, experts said.

Some experts believe the North is a decade or more from using what it learns from its space launch vehicles to building an ICBM capable of threatening the U.S. west coast.

The North has also demonstrated no evidence of significant work in building and testing a nuclear warhead rugged and stable enough to withstand the stress of re-entry to atmosphere and detonate as intended when it reaches its target.

Most experts believe it has also yet to show, after four nuclear tests over 10 years, all with relatively small yields, that it has successfully weaponized a nuclear device, let alone miniaturized one to fit on a missile.

German aerospace engineer Markus Schiller said that if the North were to have made real progress, there was no reason not to demonstrate an advanced rocket, rather than turning again to what was probably "their old workhorse".

"I assume that they are doing the best they can with the Unha, showing a very slow but continuous progress toward a small satellite launch capability," he said. "Turning this program into a real weapon that is deployed in numbers and could hit cities at the push of a button will take decades at that pace."

(Editing by Tony Munroe and Nick Macfie)
[© 2016 Thomson Reuters. All rights reserved.]
Copyright 2016 Reuters. All rights reserved. This material may not be published, broadcast, rewritten or redistributed.