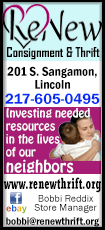 Johnson had been burned on a defensive switch when Denver forward Kenneth Faried put the Nuggets up 104-102 on a running jumper with 1.3 seconds remaining but atoned for it on the final possession.

After Brooklyn used two timeouts, guard Markel Brown inbounded the ball to Johnson. Johnson took one step after breaking free from forward Danilo Gallinari and released a 27-foot 3-pointer that banked in just before the horn.

Johnson's shot triggered a wild celebration on the court while owner Mikhail Prokhorov rose from his seat in a suite and raised his arms in triumph.

Trail Blazers 112, Grizzlies 106 (OT)

MEMPHIS, Tenn. -- Portland point guard Damian Lillard scored a game-high 33 points as the Trail Blazers defeated Memphis in overtime at FedExForum.

Lillard made 10 of Portland's 14 successful free throws on the night, including two late in overtime. The Trail Blazers outscored Memphis 10-4 in overtime. CJ McCollum finished with 21 points, six assists and three steals, and he scored six points in the overtime period.

Portland trailed 102-100 with 7.6 seconds left in the fourth quarter and got off three shots -- the last a successful tip-in by forward Allen Crabbe (13 points) with one-10th of a second left to tie the score and send the game into overtime.

Pelicans 116, Timberwolves 102

MINNEAPOLIS -- New Orleans started its Mardi Gras celebration a few hours early, snapping a four-game losing streak by blitzing Minnesota.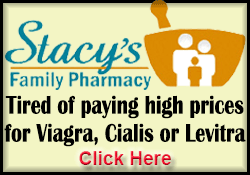 Anthony Davis led the way with 27 points on 13-of-22 shooting as the Pelicans blew open a close game in the second quarter and never looked back. Guard Jrue Holiday came off the bench to add another 27 for the Pelicans. And forward Ryan Anderson scored 15 of his 26 points in the fourth quarter for New Orleans.

Minnesota, which had won two in a row, got 19 points from forward Karl-Anthony Towns, but struggled defensively, falling to 16-37. Andrew Wiggins added 15 for the Timberwolves, who also got 14 points from reserve Shabazz Muhammad.

Clippers 98, 76ers 92 (OT)

PHILADELPHIA -- Jamal Crawford and J.J. Redick scored 23 points each, and DeAndre Jordan had four of his 12 in overtime as Los Angeles rallied to beat Philadelphia.

Chris Paul added 19 points, seven assists and six rebounds for the Clippers, who trailed by 19 points in the first half and eight with six minutes left in regulation. They closed regulation on a 12-4 run, then scored the first eight points of the extra period. Jordan also had 21 rebounds and three blocked shots.

Redick forced overtime by drilling a 3-pointer with 10.5 seconds left in regulation.

Pacers 89, Lakers 87

INDIANAPOLIS -- Paul George scored seven of his 21 points during the final 1:11 and Indiana overcame a four-point deficit to defeat Los Angeles in Kobe Bryant's final appearance in Bankers Life Fieldhouse.

The Lakers trailed 75-68 before a Bryant-led rally gave Los Angeles an 84-80 lead with 1:26 remaining. George, whose boyhood idol was Bryant, scored the next six points on three free throws and a three-point play to salvage a victory.

George Hill added 15 for Indiana, Myles Turner had 14 points and 13 rebounds, and Ian Mahinmi finished with 11 on a night when the Pacers shot 39.7 percent, including 4 of 27 from 3-point range. Bryant led the Lakers with 19 points, including 11 during a one-minute and 43 second stretch of the final quarter when Los Angeles took a brief four-point lead.

Cavaliers 120, Kings 100

CLEVELAND -- LeBron James recorded his first triple-double of the season and Kyrie Irving matched his season high with 32 points in Cleveland's victory against reeling Sacramento.

James, a forward, had 21 points, 10 rebounds and 10 assists for his 40th career triple-double, while Irving matched a career high with 12 assists.

[to top of second column]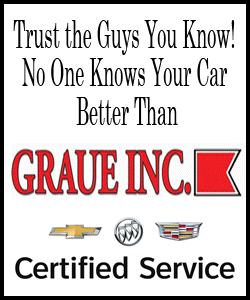 The stumbling Kings have lost their last four games and eight of their last nine. They conclude the first half of the season Wednesday at Philadelphia, and coach George Karl reportedly could be fired between now and the break.
Hornets 108, Bulls 91

CHARLOTTE, N.C. -- With Chicago guard Derrick Rose a surprise late scratch from the lineup with "soreness all over," Charlotte leapt to a fast start and cruised to a victory over the Bulls behind Kemba Walker's 30 points, eight assists and seven rebounds.

Nicolas Batum added 19 points, 13 rebounds and eight assists, and Michael Kidd-Gilchrist had 20 points and seven rebounds as Charlotte climbed to .500 for the first time since Jan. 4, when a seven-game losing streak plunged them to a losing record.

Pau Gasol led Chicago with 22 points, 10 rebounds and seven assists.

Magic 117, Hawks 110 (OT)

ATLANTA -- Beaten on a shot at the buzzer by Nikola Vucevic in Orlando on Sunday, the Hawks suffered an even more disheartening loss to the Magic in the rematch at Atlanta on Monday night.

Orlando, down by 20 points in the first quarter, forced overtime with a 13-point fourth-quarter comeback and defeated Atlanta behind 28 points and 12 rebounds from Vucevic.

All except three of Vucevic's points came after halftime and he made 11 of 16 shots while tying his second high for points. He also had six assists.

The Magic never trailed in overtime and forward Evan Fournier put the victory away on a 3-pointer with 31.8 seconds left after the Hawks drew to within two points.

Raptors 103, Pistons 89

AUBURN HILLS, Mich. -- Kyle Lowry had 25 points and seven assists and streaking Toronto pulled away to a victory over Detroit at The Palace.

Terrence Ross scored 18 points off the bench for Toronto, which has won 14 of its last 15 to take over the second spot in the Eastern Conference. Lowry's backcourt partner, DeMar DeRozan, added 17 points, seven rebounds and six assists.

Reserve Cory Joseph supplied 15 points, four rebounds and three assists and Jonas Valanciunas contributed 15 points and eight rebounds for Toronto.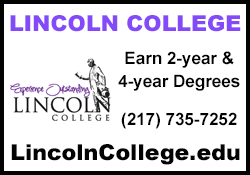 Thunder 122, Suns 106

PHOENIX -- Kevin Durant scored 32 points and Oklahoma City used a 15-0 run spanning the third and fourth quarters to begin to pull away for a victory over Phoenix.

Russell Westbrook added 29 for the Thunder, who were tied at halftime and trailed 85-80 with 1:19 left in the third quarter. They ended the period with a 9-0 run and scored the first six of the fourth quarter get some distance from the reeling Suns.

Phoenix pulled within three points one more time at 99-96 on a P.J. Tucker put-back with 5:43 left. Westbrook and Durant each hit two free throws before Dion Waiters capped another 7-1 run with a 3-pointer to make it 106-97 with 4:42 left. The Thunder ended the game on a 23-10 run.
[© 2016 Thomson Reuters. All rights reserved.]
Copyright 2016 Reuters. All rights reserved. This material may not be published, broadcast, rewritten or redistributed.