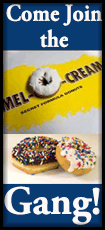 Unfazed by Drummond's improbable 71-foot 3-pointer at the end of the third quarter, the Raptors outscored the Pistons 29-13 during the next 8:34 and pulled away to a 103-89 victory Monday at The Palace.

That's the kind of confidence and poise that has allowed the Raptors to win 14 of their last 15 while taking over the second spot in the Eastern Conference.

"We're just all growing up. We're learning how to win at all times, in any situation," said the Raptors' All-Star point guard Kyle Lowry, who led the way with 25 points and seven assists.

"That's why we've gotten into this little streak, into a rhythm, because we know what we need to do."

Small forward Terrence Ross scored 18 points off the bench for Toronto (35-16), while Lowry's backcourt partner, shooting guard DeMar DeRozan, added 17 points, seven rebounds and six assists.

Reserve point guard Cory Joseph supplied 15 points, four rebounds and three assists and center Jonas Valanciunas contributed 15 points and eight rebounds for the Raptors.

The All-Star hosts have one more game remaining before the break, a road game at Minnesota on Wednesday.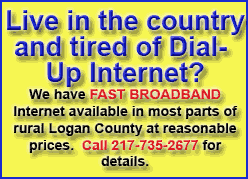 "Like I just told them, the All-Star break doesn't start until Thursday. Let's don't start it (Tuesday)," Toronto coach Dwane Casey said.

"Let's come in, watch this film and continue the journey. It's about not getting caught up in the hype and whatever is being said. There's still a lot of growth to be had."

Lowry is doing whatever is necessary to keep his team rolling. He tied a career high with seven 3-pointers against Portland in Toronto's previous game. On Monday, he shot 9 for 14 from the field and held Pistons point guard Reggie Jackson to 13 points with six turnovers.

"He's playing like a true All-Star," Casey said. "We go the way he goes. His energy level, his physical play, his toughness -- guys feed off of that.

"So we've got to continue to feed off him and take his lead but, as the season goes on, make sure we ramp his minutes back."

[to top of second column]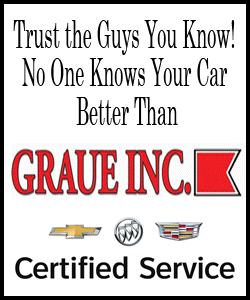 Power forward Ersan Ilyasova had 17 points and six rebounds for the Pistons (27-26), who have lost five of their last seven. Small forward Marcus Morris had 14 points, six assists, five rebounds and three steals for Detroit. Drummond, the Pistons' center and All-Star representative, added 12 points and 13 rebounds.

The Raptors scored 22 points off of Detroit's 16 turnovers and shot 55.7 percent from the field.

"The turnovers hurt us and we had some defensive breakdowns but I thought we competed real hard," Detroit coach Stan Van Gundy said.

"I didn't think we made an inordinate amount of mistakes, particularly on the defensive end. What happened is every mistake we made on both ends, they made us pay for it."

Morris was the Pistons' best all-around player -- he hounded DeRozan most of the way -- but only squeezed off seven shots.

"They did two things," Van Gundy said. "They really loaded up on Reggie's pick-and-rolls and forced him into a lot of turnovers. I thought he was forcing the issue a little too much.

"And they came and doubled all of Marcus' postups. Their game plan was good and their execution of it was good."

Detroit's euphoria didn't last long after Drummond's fling cut Toronto's lead to 70-65. The Raptors opened the fourth quarter with an 11-2 run, capped by 3-pointers from Lowry and reserve power forward Patrick Patterson, to make it 81-67.

Toronto gradually built the lead to 21 while securing its second win over Detroit in the last two weeks.

(Editing by Sudipto Ganguly)
[© 2016 Thomson Reuters. All rights reserved.]
Copyright 2016 Reuters. All rights reserved. This material may not be published, broadcast, rewritten or redistributed.