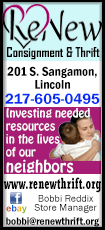 So, the Bulls made a late decision to sit their third-leading scorer. The problem was, the Bulls already were without guard Jimmy Butler, their leading scorer, who was back in Chicago getting treatment on a sprained left knee suffered Friday.

Without the two key Bulls, the Hornets jumped to a fast start and cruised to a 108-91 victory over Chicago behind the strength of guard Kemba Walker's 30 points, seven rebounds and eight assists. Walker (5,659 points) passed Glen Rice (5,651 points) to move into fourth on the Hornets' all-time scoring list.

Hornets guard Nicolas Batum added 19 points, 13 rebounds and eight assists, and forward Michael Kidd-Gilchrist had 20 points and seven rebounds as Charlotte (26-26) climbed to .500 for the first time since Jan. 4, when a seven-game losing streak plunged them to a losing record.

"Obviously, they were a little shorthanded," Charlotte coach Steve Clifford said.

Still, the Hornets used the absence of Rose and Butler's combined 38.3 points per game to their advantage quickly.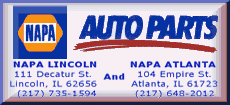 Charlotte had its highest-scoring first quarter of the season in seizing an early 38-20 lead. The Hornets were led by Kidd-Gilchrist's 10 points, and center Spencer Hawes' seven points in the first period.

"We lost the game in the first quarter," Hoiberg said.

Just as difficult to overcome, however, was the loss of Rose before the game even began. It was the seventh game Rose has missed this season (the Bulls are 5-2 in that span), but the first one to what he attributed to "body soreness."

"It's our fifth game in seven nights, Derrick just came off a back-to-back," Hoiberg said. "He's playing really well, we feel right now, with pace. It's just one of those things. We made that decision."

Forward Pau Gasol led Chicago (27-24) with 22 points, 10 rebounds and seven assists.

But without two of the top three Bulls scorers, the Hornets lead grew to as large as 25 points late in the third quarter.

The Bulls never led and have lost five of their last six games.

The closest the Bulls would get in the fourth quarter was 93-80 with 6:09 remaining after they scored eight straight points to start the quarter.

Clifford still found reason for concern with his Hornets, citing a lack of energy from the second unit that led to a second quarter in which Charlotte made just 25 percent (5 of 20) of its field goal attempts. But the Hornets' lead remained intact because Chicago made just 28 percent (7 of 25) of its attempts that quarter, too.

[to top of second column]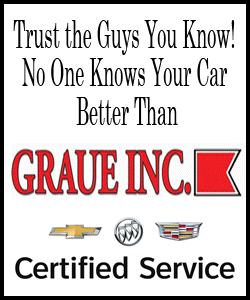 "Our play was spotty," Clifford said. "But I thought our starters played really well to start the game and the third quarter, and again to finish it. We had stretches where we weren't as good. We've got guys obviously who are tired, but we've got to find a way to play through that one more time before we get to the break."

The Hornets led the game start to finish, but were happiest for what the win did to their overall record.

"Feels good to be back at .500," Walker said. "Now, we've got a chance to try to get back over .500."

NOTES: Bulls SG Jimmy Butler's injured left knee is "feeling a lot better," according to Chicago coach Fred Hoiberg, though Hoiberg is uncertain of a timeframe for Butler's return from the sprain suffered Friday against Denver. Butler remained in Chicago to receive treatment on his knee. ... Hoiberg said no single player will replace all of what Butler does, though G E'Twaun Moore started in his place again. "Just kind of by committee," Hoiberg said. "Especially when Jimmy did so many things for this team. (He's the) best perimeter defender, one of the best perimeter defenders in the league. He's a go-to player late in games, makes clutch plays. So it's tough. You can't replace it just with one guy." ... Charlotte coach Steve Clifford said he hopes injured C Al Jefferson will return after the All-Star break, and will determine what Jefferson can manage in practices following the break. "We'll have a couple days of practice where we'll play a lot of contact, up and down the floor, and then we can get a better gauge for where he's at," Clifford said. Jefferson had surgery on his right knee Dec. 31 to repair a torn meniscus. ... Hornets F Michael Kidd-Gilchrist has played five games since missing 46 with a torn labrum in his right shoulder. His first three games, he averaged 14.3 points and 10.7 rebounds. His last two games, he's averaged 9.0 points and 1.5 rebounds. "I think he hit the wall a little bit," Clifford admitted.
[© 2016 Thomson Reuters. All rights reserved.]
Copyright 2016 Reuters. All rights reserved. This material may not be published, broadcast, rewritten or redistributed.