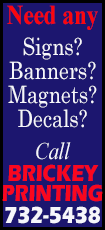 Until the find the key, though, great long-distance shooting is great to have as a backup.

Forward Kevin Durant scored 32 points and hit his last six shots from field as the Thunder used a 15-0 run spanning the third and fourth quarters to begin to pull away for a 122-106 victory over the Phoenix Suns on Monday.

Durant was in the midst of a 5-for-15 shooting night and the Thunder were down 81-76 to the struggling Suns in the third quarter when he hit a 3-pointer to get himself and his team going. He had eight points in the final 2:17 of the period, and Oklahoma City finished out the quarter with nine consecutive points.

Durant closed out the 15-0 run with a three-point play 1:06 into the fourth quarter to put the Thunder up 95-85.

"Like I've been saying, it only takes one shot for me. Sometimes it doesn't even take a shot," said Durant, who made five of eight 3-point attempts. "I'm just always in the mode where I feel confident every shot I put up.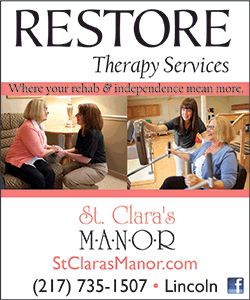 "I got whatever I wanted tonight. I missed some early in the third, but I got it going and my confidence is always sky high, especially threes. When you make threes, I think that gets you going a little bit more."

The Thunder hit 15 3-pointers (on 33 attempts) and outscored the Suns 45-3 from behind the arc. The long-distance accuracy made up for a lackluster first three quarters two nights after an emotional road loss to the Golden State Warriors.

Guard Russell Westbrook added 29 for the Thunder, who gave back a 12-point, first-quarter lead and allowed the Suns to score on 15 straight possessions in the second quarter to turn the game into a dogfight.

"If we want to be elite, we have to do better job on defense," said Westbrook, who added eight points and eight assists. "We just have to lock in and do it. We can't come in the game and figure we're going to outscore everybody and play no defense. We have to defend."

Phoenix pulled within three points one more time in the fourth quarter on a put-back by forward P.J. Tucker with 5:43 left. Westbrook and Durant each hit two free throws before Oklahoma City guard Dion Waiters capped another 7-1 run with a 3-pointer to make it 106-97 with 4:42 left. The Thunder ended the game on a 23-10 run.

Waiters finished with 15 points for Oklahoma City, which won for the sixth time in seven games and the 13th time in 15. The Thunder (39-14) also got 32 points and six 3-pointers from the bench.

[to top of second column]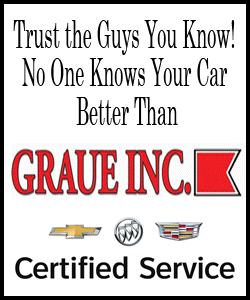 "Thank God we made some threes," Thunder coach Billy Donovan said. "In the second quarter, we gave up 38 points, we fouled way too much and we let them get in the paint.
"As the third quarter went on, our defense got better. There's moments where we're really good, but we've got to get to a more consistent level for 48 minutes."

Forward Markieff Morris scored 23 points and guard Archie Goodwin had 20 for the Suns, who lost their eighth consecutive game. Forward Mirza Teletovic had 14 of his 17 points in the second quarter for Phoenix (14-39).

Tucker added 16 points for the Suns, who were 1-for-11 on 3-pointers.

"We always play them tough," Tucker said. "It's tough. They've got Durant and Westbrook and they're rolling. They're already tough enough, but when their role players are making threes and finishing, it's 10 times harder."

Since Dec. 18, the Suns have lost 23 of 25 games.

"We're growing, we're getting better, we're not discouraged and we won't be discouraged," Suns interim coach Earl Watson said.

NOTES: Oklahoma City coach Billy Donovan did not believe his team would have problems bouncing back from the 116-108 loss against the Golden State Warriors on Saturday: "I understand there was a lot of hype around the game ... but for us, I think our guys looked at it as just one game. We have a lot of veteran guys in that locker room that understand the length of time of the season, and you can learn and grow a lot from one game." ... Suns interim coach Earl Watson was drafted by the Oklahoma City franchise when the team was still the Seattle SuperSonics, and he spent two seasons as a teammate of Kevin Durant and one with Russell Westbrook. ... Suns G Devin Booker came into the game with at least 15 points in six consecutive games, tied with Michael Finley (1995-96) for the longest such streak by a Suns rookie since Richard Dumas went eight games in a row in 1992-93. Booker's run ended when he finished with six points Monday.

[© 2016 Thomson Reuters. All rights reserved.]
Copyright 2016 Reuters. All rights reserved. This material may not be published, broadcast, rewritten or redistributed.