Trail Blazers pull out OT win over Grizzlies
Send a link to a friend Share
[February 09, 2016] MEMPHIS, Tenn. -- With the clock ticking down Monday night at FedExForum and Portland trailing by two points, point guard Damian Lillard rose up and fired off a 3-point shot. He missed and then, from where he was standing, he could see a crowd of black Trail Blazers jerseys flying toward the rim.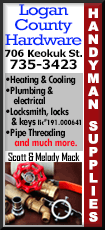 Guard CJ McCollum got the rebound but couldn't stick the ball back in the bucket. Forward Allen Crabbe was there and so was guard Gerald Henderson.

"I saw G. over everybody," said Lillard, who scored a game-high 33 points.

Also in the picture: Memphis Grizzlies forward Jeff Green. And though the official scorebook credited Crabbe (13 points) with the tip-in with one-10th of a second left in the fourth quarter to send the game to overtime tied 102-102, Henderson had a different view.

"I don't think I touched it," Henderson (16 points) said. "Jeff Green hit it though."

Once in overtime, the Blazers outscored Memphis 10-4 for a 112-106 victory. Portland (26-27) has won eight of its last 11 and is looking very much like a team that intends to return to the playoffs.

"We grinded it out," Lillard said. "We trusted each other on the defensive end."

Lillard made 10 of Portland's 14 successful free throws on the night, including two late in overtime. McCollum finished with 21 points, six assists and three steals, and he scored six points in the overtime period.
The score was tied 18 times overall, and neither team led by more than six points.

Point guard Mike Conley led Memphis with a season-high 27 points. Power forward Zach Randolph tied his season high with 26 points and also had nine rebounds and four assists.

Memphis (30-22) center Marc Gasol left the game in the first half with a right mid-foot injury and did not return. He finished with 11 points, three rebounds and two assists in 11 minutes.

Grizzlies coach Dave Joerger said he didn't know Gasol's status for the game Wednesday at Brooklyn or beyond.

"Nothing yet," he said. "He is just dinged up. He's got a problem on one leg, he's got another problem on the other leg. He is going out there and giving us everything he can."

Gasol's mantra has been that he has to "push through" injuries and Conley gets it. He's done the same thing, even playing with a mask in the playoffs last year after sustaining a facial fracture.

"We don't want to sit down," Conley said. "We'll play through damn near anything."

[to top of second column]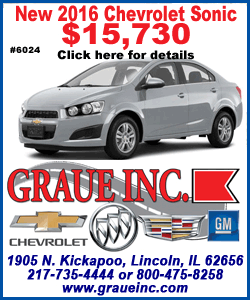 The score was tied 78-78 after three quarters as Memphis backup point guard Mario Chalmers (12 points) knocked down a buzzer-beating trey. Randolph carried the Grizzlies in the third, scoring 14 of the team's 29 points.

Portland forward Ed Davis finished with seven points and eight rebounds, but he got five of those boards in the fourth quarter and the overtime and tried to play hard on Randolph.

"He played 40 minutes so I knew he'd be a little bit tired," Davis said. "So I just tried to outwork him."

The Blazers shot 49.4 percent from the field and hit 10 of 29 from long range (34.5 percent). Memphis shot 50 percent from the floor and went 7-for-19 from behind the arc (36.8 percent).

Portland beat Memphis on points in the paint 52-46.

"Our perseverance in that game, we just kept after it and we did a lot of good things," said Portland coach Terry Stotts. "Enough to win the game. We played with a lot of grit."

NOTES: PF Zach Randolph posted his sixth 20-point and 10-rebound performance of the season Saturday in Memphis' overtime loss to Dallas. Since the start of the 2003-04 season, Randolph has more 20-point, 10-rebound games (265) than any other NBA player aside from Dwight Howard (300). "He has a knack of getting shots off, getting rebounds, getting his own rebound," Portland coach Terry Stotts said. ... Memphis C Marc Gasol was listed as questionable on the pregame injury report due to a sore right foot, but was in the starting lineup Monday. "He was playing on one leg," Grizzlies coach Dave Joerger said of Gasol's 22-point game Saturday against the Mavericks. ... Portland PG Damian Lillard is tied for sixth in the league in scoring at 24.0 points per game and is seventh in assists with 7.3. ... The Trail Blazers' bench outscored the opponents' bench for the 12th time in 15 games.
[© 2016 Thomson Reuters. All rights reserved.]
Copyright 2016 Reuters. All rights reserved. This material may not be published, broadcast, rewritten or redistributed.