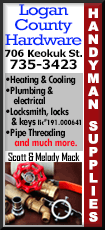 The Lakers trailed 75-68 before a Bryant-led rally gave Los Angeles an 84-80 lead with 1:26 remaining. George, whose boyhood idol was Bryant, scored the next six points on three free throws and a three-point play to salvage a victory.

George Hill added 15 for Indiana (28-24), Myles Turner had 14 points and 13 rebounds, and Ian Mahinmi finished with 11 on a night when the Pacers shot 39.7 percent, including 4 of 27 from 3-point range.

Bryant led the Lakers (11-43) with 19 points, including 11 during a one-minute and 43 second stretch of the final quarter when Los Angeles took a brief four-point lead.

Rookie guard D'Angelo Russell had 16 for the Lakers, Julius Randle had 15 points and 19 rebounds and guard Lou Williams scores 13. Los Angeles shot 31.2 percent.

A jumper from Russell with 6:07 to play sliced the Indiana lead to 73-68 and two Bryant 3-pointers tied it at 79 with 3:01 remaining.

After falling behind by 17, the Lakers closed the third quarter on a 16-4 run, pulling to within 64-59 with 12 minutes remaining. Indiana scored those four points -- a pair of Mahinmi field goals -- in an eight-minute window, missing 8 of 10 3-point attempts in the quarter. Through three quarters, the Pacers were 4 of 25 from beyond the arc.

Indiana began the third quarter with a 14-5 run, including consecutive 3-pointer from George Hill to grab a 60-43 lead with 8:07 on the clock.

With the score tied at 29 with 6:42 remaining in the second quarter, Indiana finished the half on a 17-9 run to lead 46-38 through 24 minutes.

George finished the half with 14 points and five rebounds, Turner had five points and eight rebounds and George Hill had seven points.

Randle led the Lakers with 10 first-half points to go with seven rebounds, and had eight points, although he made only 2 of 9 field goal attempts during the first two quarters, when Los Angeles made only 13 of 44 shots.

[to top of second column]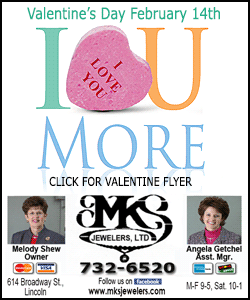 Indiana shot 37.2 percent in the first two quarters and outrebounded the Lakers 28-25 before intermission.

Despite making only 1 of 7 first-quarter 3-point attempts, the Pacers led 23-22 through 12 minutes, getting eight points from George and six rebounds from Myles Turner. The Lakers shot only 33.3 percent during the opening period, including 0 of 4 from Bryant.

NOTES: The Lakers were without C Roy Hibbert (sprained left ankle) and F Larry Nance, Jr. (sore right knee). ... The Pacers were without G Rodney Stuckey (bruised and sprained right foot). ... C Robert Sacre (2.9 points, 2.4 rebounds) started in place of Hibbert. ... Before his final appearance in Bankers Life Fieldhouse, Kobe Bryant reminisced about his first NBA championship in which the Lakers defeated the Pacers. He also talked about his admiration for former Colts QB Peyton Manning, who on Sunday won his second Super Bowl. ... The Lakers entered 11-42, the NBA's second-worst record, better only than Philadelphia's 8-43. ... The Pacers came in having gone 4-2 in their past six, including a 112-104 victory Saturday night against Detroit. ... The Lakers rank ninth in opponents' 3-point field goal percentage (33.9) but 30th in their own 3-point field goal percentage (31.4). ... The Pacers are third in opponents turnovers per game (16.6) and fourth in opponents' 3-point field goal percentage (33.1). ... Indiana won the season's first meeting with the Lakers 107-103 on Nov. 29 in Los Angeles.
[© 2016 Thomson Reuters. All rights reserved.]
Copyright 2016 Reuters. All rights reserved. This material may not be published, broadcast, rewritten or redistributed.