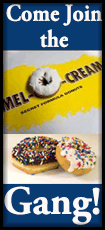 It might be just in time to keep the Senators in the playoff conversation.

Stone scored twice and added an assist in leading Ottawa to a 5-1 victory over the Tampa Bay Lightning Monday night at Canadian Tire Centre.

While the Senators now have just their third two-game since early December, the loss, Tampa's second in 12 games, ended the Lightning's winning streak at three games.

Stone, who has five goals and three assists in the four games, had just one goal in 14 games prior to the All-Star break.

"The big difference now is he's not forcing the play," Senators coach Dave Cameron, of his 23-year-old sophomore, who finished last season with 47 points in 46 games. "I thought maybe a little earlier on he was trying to force things, to make something offensive happen every time. This league is too good for that. Now he's doing a much better job of managing the puck and getting rewarded for it."

Stone's resurgence has coincided with the formation of a new line that sees him on the right side of center Jean-Gabriel Pageau and converted center Zack Smith. Against the Lightning, Pageau had a goal and two assists while Smith scored once.

The line had nine goals and 11 assists in the last four games to take the pressure off a first unit of Bobby Ryan, Mika Zibanejad and Mike Hoffman.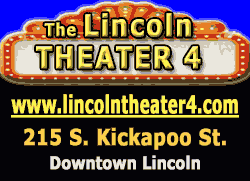 "I knew for our team to have success our line needed to get going, for sure," said Stone, who now has 16 goals on the season. "We can't just rely on Bobby, Mika and Hoff for the rest of the year. We knew we needed to amp up our game to kind of help them out. It's clearly led into some team success."

Senators goalie Craig Anderson made 31 saves while Tampa goalie Andrei Vasilevskiy stopped 24 shots.

"We've played well recently, but that was to kind of climb out of the hole we dug ourselves earlier in the year," said Lightning center Brian Boyle. "You don't want to have nights like that. That was just a mailed in effort."

Smith and winger Shane Prince gave the Senators a 2-0 lead before Tampa winger J.T. Brown squeezed in his sixth of the season just before the first intermission.

Stone scored the only two goals of the second, while Pageau added at 15:22 of the third, after Tampa coach Jon Cooper pulled Vasilevskiy for an extra attacker with over eight minutes left.

"That's the first time I've seen that," said Pageau. "It was a different strategy."

Stone and Pageau shared a laugh on the bench after the empty netter, which essentially spoiled the former's chance at a hat trick. Stone said Paguea apologized.

"He always does that, but he's got nothing to apologize about," said Stone. "We need the two points and we iced the game right there, it was a little sketchy in our end."

Lightning defenseman Jason Garrison left with an undisclosed injury in the first period. Coach Jon Cooper said Garrison will be out for Tuesday's game in Montreal.

"That's a tough one, too, because he's a big minute-munching defenseman for us," said Cooper. "Big body, big size. It was tough when we lost him."

[to top of second column]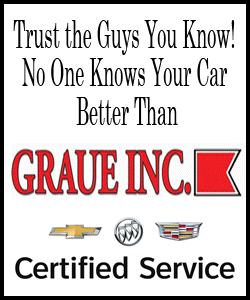 But it was not the difference between a win and a loss.

"You're not going to Picasso every single one but a lot of the things that we do as a team, that's kind of our trademark, first and foremost our work ethic, our speed, our tenacity our being dangerous out there on the ice, you can throw a big goose egg up for all those," said Cooper.

Also throw a goose egg up for captain Steven Stamkos, who was held to no shots on goal for the fifth time this season.

"We didn't compete hard enough," said Stamkos. "We didn't work hard enough. Tonight was one of those games we haven't had in a while, but they just outworked us. They did everything better than us especially at the start of the game. You get in a hole, it's tough to come back. We have a chance to bounce back tomorrow night and we're looking forward to that."

Meanwhile, the Senators' next game is in Detroit Tuesday, and it's a big one. The win over the Lightning gives them 56 points, four points behind the New York Islanders in the battle for the last wild-card spot. The Senators trail the Red Wings by six points for third place in the Atlantic Division.

"It's that time of the year, at the end of the day you need the points," said Cameron, whose team has only one three-game winning streak to its credit this season. "To beat a team like Tampa Bay, I think it's another help to our confidence.

"We've been in this position before where we've played pretty good in back-to-back games. Now we're at the point in your schedule and the season where there's no margin for error here. We have to get on a roll."

NOTES: Lightning No. 1 G Ben Bishop watched from the bench so he would be fresh for Tampa Bay's game in Montreal on Tuesday. Bishop, a former Senator, has a 8-0-3 record against his old team, but he is also 10-1-3 against the Canadiens. ... Senators LW Clarke MacArthur is practicing with the team and is close to participating in contract drills, according to coach Dave Cameron. MacArthur has not played since Oct. 14 because of a concussion. ... Senators D Jared Cowen was a healthy scratch for the third game in a row and 12th time in the past 17. ... Also scratched by the Senators was C Nick Paul, who was recalled Friday but has yet to make his NHL debut. ... Lightning D Matt Carle was scratched for the fourth consecutive game, while Tampa Bay C Jonathan Marchessault sat out his third in a row.
[© 2016 Thomson Reuters. All rights reserved.]
Copyright 2016 Reuters. All rights reserved. This material may not be published, broadcast, rewritten or redistributed.