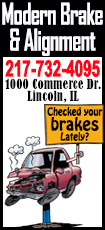 Mrazek made 23 saves for his fourth shutout of the season and ninth of his career and center Pavel Datsyuk scored twice Detroit's 3-0 victory against the Florida Panthers on Monday at Joe Louis Arena.

"You know we did a great job with the penalty killers, they did a great job today, so that's one of the keys and one of the reasons I had the shutout today," Mrazek said. "Yeah, I had five shots maybe in the first 25 minutes or 30 minutes. So I had to stay focused but we did a great job in front of the net."

Left winger Tomas Tatar also scored for the Red Wings and forward Henrik Zetterberg had two assists.

"You have to have elite goaltending, I think, to have an opportunity to be real good in the league," Red Wings coach Jeff Blashill said. " ... Certainly Petr's a big piece of our puzzle."

Goalie Al Montoya made 28 saves for Florida.

"I don't think we competed hard enough the first half of the game," Panthers coach Gerard Gallant said. "... I just think they wanted it a little bit more than we did."

Florida right winger Jaromir Jagr, 43, played his 1,600th career game. He has played the most games of any active NHL player and is 10th all- time.

Tatar gave the Red Wings a 1-0 lead 4:19 into the third period when defenseman Jakub Kindl's shot from the point in the middle of the ice deflected in off the shaft of Kindl's stick. It was Tatar's 16th goal and second in two games.

Datsyuk made it 2-0 with 8:34 left with a power-play goal. He beat Montoya with a wrist shot from the top of the left circle.

Florida coach Gerard Gallant challenged the goal because he thought the play had been offside, but the score stood.

Datsyuk scored again 1:08 later when he took a pass from Zetterberg, cut in on Montoya and slid a backhand shot through Montoya's pads.

It was Datsyuk and Zetterberg's second game back playing on the same line. The pair, both natural centers, has played on the same line a lot during their careers.

"It's fun," Zetterberg said. "We've been playing on the same team for many, many years and basically seven years since we played with each other for almost a full season, so it's fun when we get a chance to play with each other."

Said Datsyuk: "It's only one game. I hope we just keeping going, find it more together and whole team come together and play better."

[to top of second column]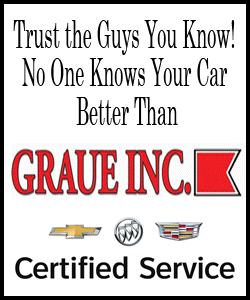 Datsyuk scored his seventh and eighth goals.

Florida center Aleksander Barkov didn't play in the third period after taking a big hit from Detroit winger Justin Abdelkader.

"It was a cheap hit. It was a head shot. I don't know why the ref didn't call it," Panthers center Nick Bjugstad said.

Abdelkader talked about the hit.

"Obviously not trying to hit him in the head or contact him that way," he said. "I thought my feet were down and I thought I followed through through his body. But sometimes those hits can change momentum. Hopefully he's all right."

Gallant said Barkov went through the concussion protocol and likely wouldn't play against the Buffalo Sabres on Tuesday.

NOTES: Detroit was without D Mike Green (groin), D Niklas Kronwall (knee), LW Drew Miller (knee) and RW Johan Franzen (RW). Green missed his first game with the injury and was replaced in the lineup by Jakub Kindl. ... Florida C Vincent Trochek was the NHL Third Star for the week ending Feb. 7. Trochek had three goals and three assists in three games. Trochek played youth hockey in the Detroit area when he was a teenager. ... The Panthers defeated the Red Wings 6-3 in Florida on Thursday. ... Florida was without C Dave Bolland (lower body), D Willie Mitchell (lower body) and D Erik Gudbranson (lower body). ... Florida D Aaron Ekblad turned 20 on Sunday. He is from Windsor, which is across the Detroit River from Detroit.
[© 2016 Thomson Reuters. All rights reserved.]
Copyright 2016 Reuters. All rights reserved. This material may not be published, broadcast, rewritten or redistributed.