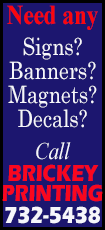 "What do you want me to say?" Letang asked playfully Monday after Crosby had two goals and two assists to help Pittsburgh to a 6-2 win that snuffed the Anaheim Ducks' six-game winning streak and gave the Penguins a six-game home winning streak.

He gave it a shot.

"I've seen him play really good," Letang said. "Every year, every time Sid's playing well, that's what we're saying -- what everybody is saying -- is he's the best player in the world, and it's for a reason.

"I've seen him play unbelievable hockey all his life, and this is pretty good."

Crosby, who got both of his goals on breakaways, has a laundry list of recent accomplishments. Among them, he has a career-best seven-game goal streak and an 11-game point streak. He also has moved into a tie for fifth in the NHL scoring race with 53 points and into a tie for seventh place with 24 goals. Since Jan. 1, he has 26 points, almost half his total.

"You never want to give him breakaways, that's for sure, and leaving your goalie out to dry," said Ducks center Ryan Getzlaf, who, along with left winger Patrick Maroon, scored for Anaheim. "He's the best player in the world for a reason. He scores goals almost at will if you let him."

Pittsburgh also got goals from left winger Chris Kunitz, rookie left winger Conor Sheary, defenseman Olli Maatta and left winger Carl Hagelin, who scored for the first time since he was acquired from the Ducks in a Jan. 16 trade. Letang added two assists.

Goaltender Marc-Andre Fleury stopped 36 shots for his sixth home win in a row as Pittsburgh, with 61 points, moved into third place in the Metropolitan Division.

Anaheim goaltender John Gibson was pulled after Pittsburgh's sixth goal, on 31 shots.

Frederik Andersen entered and stopped all four shots he faced.
Kunitz got his 10th goal when he tipped in a shot by Letang for a 1-0 Pittsburgh lead at 3:38 of the first period. Crosby set things in motion with a feed to Letang from the corner. Sheary increased the Penguins' lead to 2-0 at 10:06 with his third goal. From the right circle, he got his stick on a shot by Letang, causing the puck to slow and knuckle under Gibson's pads.

The assist was Letang's 250th career point. It also gave him 26 points (eight goals, 18 assists) and 10 multiple-point games in his past 17 contests.

The Ducks cut their deficit in half when Getzlaf stole the puck from Letang in the neutral zone, moved into the left circle and beat Fleury on the short side to make it 2-1 with 50 seconds left in the first.

Hagelin restored Pittsburgh's two-goal lead with 16.8 seconds remaining in the first. Bursting in from the blue line, he got behind the Anaheim defense and beat Gibson with a backhander for his first goal with the Penguins.

Pittsburgh got a scare when a pass by Crosby hit a stick and deflected into Letang's face in the second period, but he missed only a couple of minutes.

[to top of second column]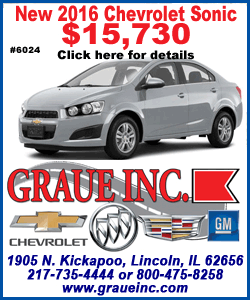 As Letang returned to the Penguins bench, Crosby got the puck at the far blue line for a long breakaway and slipped the puck under Gibson's right pad for a 4-1 lead at 15:01 of the second.

Maroon scored off of a two-on-one to pull Anaheim to within 4-2 at 18:54 of the second.

Crosby's second goal was set up by Kunitz. Ducks defenseman Cam Fowler was hooking Crosby from behind to the point where Crosby was falling when he got off his shot.

"At first, I think I make a good read by being able to keep the puck in, next thing you know, I'm chasing him down from the red line," Fowler said. "If it had to happen again, maybe I just back off and keep him in front of me, or I just have to recover better ... There's, I'd say, maybe two or three guys in the league that make that play and he's one of them."

The Penguins appreciate that.

"I think his game is at another level," Pittsburgh coach Mike Sullivan said. "It's consistent. It's not just sporadic. He's hard to handle. Most teams don't have an answer for him when he plays with the passion and determination he plays with.

"His game is at another level right now and he's a big reason why we continue to gain some traction in the standings."

NOTES: Pittsburgh C Evgeni Malkin missed his third game in a row because of a lower-body injury. Coach Mike Sullivan described Malkin as day to day. ... Penguins D David Warsofsky missed his eighth game in a row because of a concussion, but he participated in the morning skate, the first time since the injury he has joined his teammates on the ice. ... Penguins C Sidney Crosby was named the NHL's No. 1 star of the week. He had five goals and a league-leading eight points last week in three games. ... Pittsburgh's healthy scratches were D Ian Cole and LW Sergei Plotnikov. ... The Penguins host the New York Rangers on Wednesday in a nationally televised game. ... The Ducks played the first game of a season-long, continent-crossing, seven-stop road trip. They play Tuesday at Philadelphia, the first of two back-to-back sets on the trip. ... Anaheim scratched D Korbinian Holzer and LW Harry Zolnierczyk, a former Pittsburgh player.
[© 2016 Thomson Reuters. All rights reserved.]
Copyright 2016 Reuters. All rights reserved. This material may not be published, broadcast, rewritten or redistributed.