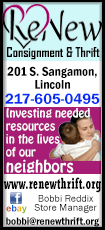 "It's one of those things that will catch you here or there," Klein said of the pain he feels on the ice, "but as a hockey player, you're used to that."

Klein's willingness to play through an injury that was originally expected to sideline him indefinitely may have been the difference between a win and a loss Monday night, as the Rangers held off a late charge from the New Jersey Devils in a 2-1 victory at Madison Square Garden.

Klein scored his fourth goal of the season and played 18:44 with captain and top defenseman Ryan McDonagh missing his first of potentially many games with a concussion he sustained Saturday. Klein injured the thumb six days earlier against the Devils but missed just one game.

With the Rangers' blue line dangerously thin, Klein's presence was crucial as the team won a third in a row for the first time since mid-November.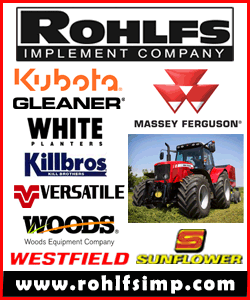 "We thought we were going to lose him for a long time," Rangers defenseman Marc Staal said. "We've been fortunate here that he's been able to find a way to play through it and he scores a huge goal for us. That first goal against these guys is massive."

That one goal early in the second period appeared to be all that goaltender Henrik Lundqvist would require. Left winger J.T. Miller added his 17th goal early in the third period to make it 2-0, and when Devils defenseman Andy Greene took a hooking penalty with 2:40 remaining, there seemed to be no hope of a comeback.

However, a turnover by Rangers defenseman Keith Yandle led to a short-handed goal by center Travis Zajac with 2:17 to go, and the Devils were able to pull goaltender Cory Schneider, who stopped 35 shots, with about 40 seconds to play.

The Devils only mustered one shot attempt, which was blocked by defenseman Dan Girardi.

"I mean, everybody saw it," Rangers coach Alain Vigneault said. "(Yandle) just made a low-percentage pass there, and it ended up biting us, but we had been playing extremely well."

The Rangers went 0-for-5 on the power play, and they have just two goals in their past 49 chances.

"You guys might not believe it, but I thought the power play had some really good looks," Vigneault said. "We need a bounce to get a little bit of confidence."

While the Rangers (30-18-5) look to be settling into a more secure playoff position, the Devils (26-21-7) are one point behind the New York Islanders for the final wild-card spot in the East but have played three more games than the team that resides in Brooklyn.

[to top of second column]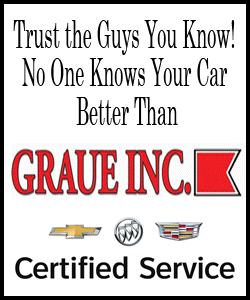 The Devils were confounded by the Rangers' forecheck throughout the game and were only within striking distance thanks to Schneider's strong play, although Miller's goal was a long wrist shot that slipped between his legs.
"It's funny -- it wasn't necessarily the forecheck pressure, it was when we had time and space, we didn't make plays," Devils coach John Hynes said. "We couldn't catch or receive a pass early in the game. I thought that became a big difference, and credit to New York, I think they fed off that and took it to us pretty good."

The Devils will enter Martin Brodeur Night on Tuesday losers of three straight. That is not how they wanted to enter a game with the Edmonton Oilers that will feature the franchise's best player seeing his number hoisted to the rafters at Prudential Center.

"Our challenge (Tuesday) is to make sure that our preparation is at the right level," Schneider said. "It's a tough game. It's against a team that's struggling right now and doesn't have much to lose. It's an emotional night for us with Marty's celebration. We have to make sure we are ready to go."

The Rangers will need to be ready to go against the Pittsburgh Penguins and red-hot center Sidney Crosby on Wednesday night. Another complete effort -- and maybe a power-play goal -- will be required to stifle their Metropolitan rivals.
"The way we are playing, it's paying off in different ways," said Lundqvist, who made 27 saves. "Guys are playing really well and scoring big goals at the right time, and as a group, I feel like we're doing a lot of good things. Hopefully we can continue that."

NOTES: Devils LW Michael Cammalleri (wrist) missed his fourth consecutive game. Coach John Hynes said there is no timetable for his return and he will be re-evaluated every three or four days. ... New Jersey LW Patrik Elias (right knee), D Jon Merrill (right arm) and LW Jiri Tlusty (right wrist) did not play. ... Devils D Damon Severson was a healthy scratch. ... Rangers LW Rick Nash (leg bruise) missed his sixth consecutive game. New York coach Alain Vigneault said Nash hasn't skated the past three days. ... Rangers D Ryan McDonagh is out indefinitely with a concussion he sustained Saturday in Philadelphia.
[© 2016 Thomson Reuters. All rights reserved.]
Copyright 2016 Reuters. All rights reserved. This material may not be published, broadcast, rewritten or redistributed.