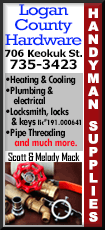 Lincoln Police Department, Lincoln Fire Department, Logan County Paramedics, and Logan County Sheriff's Office responded to the call.
According to statements gathered by officers, an 8 year old boy ran out into the traffic lane and was struck by a 2012 Chevrolet Silverado traveling westbound on Broadway St. The vehicle belonged to a Mount Pulaski, resident.

The boy was transported to Peoria and is in stable condition. There have been no citations or arrests at this time.

This investigation is still in progress by the Lincoln Police Department. An Illinois State Police Crash Reconstructionist was requested and assisted in the investigation at the scene.
Our hearts and prayers go out to the boy involved, his family, and to everyone involved.
[Chief Paul Adams - Lincoln Police Department]