The University of Illinois Extension Logan County Master Gardeners:
Date set for Russel Allen Garden Day in Lincoln
Send a link to a friend Share
[February 11, 2016] LINCOLN - The University of Illinois Extension Logan County Master Gardeners will host Russel Allen Garden Day on Saturday, March 12, 2016, at the Meyers-Evans Student Center, Lincoln College. Sessions will run from 9 a.m. to 1 p.m. with registration from 8 to 8:45 a.m.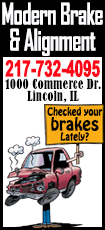 The public is invited for this event that will feature various presentations related to gardening, as well as displays by area plant and gardening societies. The day is in honor of Russel Allen a charter member of the Logan county Master Gardener volunteer program.

Key note speaker Kaizad Irani, program director at Parkland College, will discuss "Inner Sanctum, Designing and Creating Healing Environments." Creating serene outdoor spaces that give your garden the potential to reach a higher dimension that is not just visually pleasing but also appealing to all your senses. A special bonus, will include a look at the Hope Healing Garden that was designed and built by Kaizad and Parkland college students at St. Jude Children's Cancer Research Hospital in Memphis, TN.

Other presenters and session topics will include: Vertical Gardening, Mel Tracy, U of I Extension Master Gardener Volunteer; Preserving Your Produce, Jenna Smith, U of I Extension Nutrition and Wellness Educator; Homebrewing, Troy Hanger, Spirited Republic, Craft Beer and Wine Bar; The Joy of Floral Design, Ada Lynn Shrewsbury; Invasive Plants Could Be In Your Yard, Jim Struebing, U of I Extension Master Naturalist volunteer; and Terrarium Workshop, Jennifer Fishburn, U of I Extension.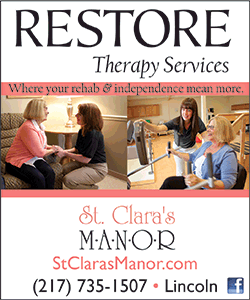 Pre-registration is highly encouraged. Registration fee is $10 in advance (before March 4) and $12 at the door. To view a brochure and register on-line, visit the Logan-Menard-Sangamon website, http://web.extension.illinois.edu/lms/. For additional information call (217) 732-8289.
[Jennifer Fishburn, Horticulture Educator,
University of Illinois Extension]