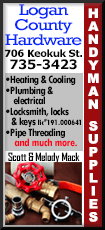 "I'll take any one," Eaves said with a laugh. "I don't care which one."

After scoring four goals in 34 games this season, Eaves burst out with a first-period hat trick against the Chicago Blackhawks in an eventual 4-2 win Thursday night.

Few, including the Blackhawks, could have predicted Eaves' sudden hot streak. He recorded his second career hat trick in 526 games. Eaves became the second player in franchise history to score three goals in the first period, matching Bill Goldsworthy of the 1973-74 Minnesota North Stars.

"I'm playing with some pretty special players," said Eaves, who shared a line with center Tyler Seguin and left winger Jamie Benn. "Things happen fast out there, and it's usually toward the net, so I just try to be there and help out."

Defenseman John Klingberg added a goal and an assist for the Stars. Dallas (35-15-5) posted its fourth consecutive road victory and improved to 5-1-0 in the past six games.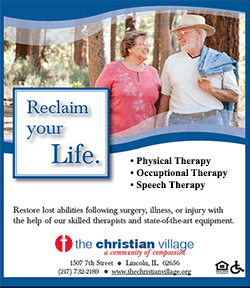 "We're playing tough teams right now, so we've got to elevate our game," said Seguin, who tallied two assists.

Chicago (36-18-4) lost back-to-back games at home for the first time this season. Blackhawks defenseman Duncan Keith and right winger Patrick Kane each scored in third period.

Chicago goaltender Corey Crawford allowed four goals on 18 shots. He was replaced after the first period by Scott Darling, who turned aside all 14 shots he faced in the final two periods.

"Certainly, it was a terrible, brutal, brutal first period," Chicago coach Joel Quenneville said. "I'd say we kind of stopped the bleeding in the second period, good third. But (Dallas) scored early and it was like we had ringette sticks on tonight -- no blade on our sticks."

Dallas goaltender Kari Lehtonen stopped 44 of 46 shots to improve to 15-5-0. Lehtonen made 19 saves during a frenzied third period in which Chicago threatened to erase a four-goal deficit.

"It gets hard when you play against a great team and they start taking chances," Lehtonen said. "It was nice that we were able to hold it."

Dallas jumped to a 1-0 lead when Eaves scored from a sharp-angle goal 3:19 after the opening faceoff. Eaves stood to the left of the crease and lifted a slap shot above Crawford's right shoulder.

Seguin praised Eaves for his accuracy around the net.
"He's got a quick release, and when he finds those open spots, good things are going to happen," Seguin said. "He's really dialed in right now."

[to top of second column]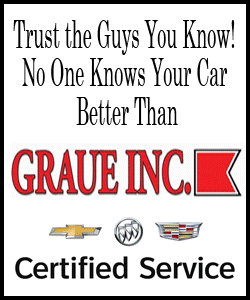 Klingberg increased the lead to 2-0 on a backhand shot with 10:16 remaining in the first period. The shot deflected off Chicago defenseman Niklas Hjalmarsson's right leg before finding the net.

Eaves scored on the power play to make it 3-0 with 3:34 left in the first period. Seguin fed a pass from the left corner to Eaves, who ripped a one-timer past Crawford's glove side.

Eaves completed the hat trick with a power-play goal with 15.6 seconds to go in the first period.

Momentum shifted in the third period. Chicago outshot Dallas 21-2 in the final 20 minutes.

Keith scored 32 seconds into the third period to slice the deficit to 4-1.

Chicago pulled within 4-2 on a slap shot by Kane with 12:12 remaining in the third period. Center Jonathan Toews won a faceoff in the left circle and fed the puck to Kane, who notched his 33rd goal.

"You get down 4-0, I think we were just kind of in a funk there, and it took us a while to really push ourselves to get out of it," Toews said. "We started playing with a little confidence in the third once we got on the score sheet, but as you saw, it's too little, too late when it comes down to that."

Stars left winger Travis Moen sustained a lower-body injury in the second period and did not return.

NOTES: Stars D Jason Demers did not play because of an illness. ... Blackhawks LW Artemi Panarin missed his second consecutive game because of an illness. Chicago coach Joel Quenneville told reporters Panarin's illness was "comparable" to the illness that forced C Jonathan Toews to miss the NHL All-Star Game. ... Stars C Radek Faksa was a healthy scratch for the first time since he was promoted Feb. 5 from Texas of the AHL. ... Blackhawks D Rob Scuderi returned to the lineup after sitting out the previous four games as a healthy scratch. ... Stars C Jason Spezza missed his third straight game because of an upper-body injury. ... Blackhawks D Michal Rozsival was a healthy scratch. ... Stars RW Patrick Sharp appeared in his 800th career game.
[© 2016 Thomson Reuters. All rights reserved.]
Copyright 2016 Reuters. All rights reserved. This material may not be published, broadcast, rewritten or redistributed.