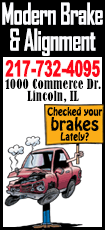 Center William Karlsson scored a clutch goal in the dying seconds of the second period, and the Blue Jackets scratched and clawed their way to a 4-3 shootout win over the Anaheim Ducks before 12,117 in Nationwide Arena.

"This is how we want to play," Karlsson said. "That's a really good team over there, and they were on top of us all night, but we just kept coming and coming and we got our reward.

"You move on pretty quickly in this game, but that's one that might stick with us for a while."

Center Alexander Wennberg and right winger Cam Atkinson scored shootout goals, improving the Blue Jackets to 5-1-2 in their last eight games.

Center Brandon Dubinsky and left winger Brandon Saad also scored for the Blue Jackets, while rookie goaltender Joonas Korpisalo had 24 saves.

"That's probably one of the better games we've played since I've been here," said Blue Jackets coach John Tortorella, who was hired in mid-October with the club off to an 0-7 start.
"What I liked is we didn't come through the back door. We didn't depend on Korpisalo as much as we have in some of the other games we've gotten points in. We deserved that outcome."

The Ducks -- three games deep on a season-long, seven-game road trip -- got goals from left winger David Perron, fourth-line right winger Mike Santorelli and center Ryan Garbutt. Center Ryan Getzlaf had two assists.

Anaheim goaltender Frederik Andersen finished with 31 saves.

"We didn't play very good," Anaheim coach Bruce Boudreau said. "I didn't think we respected that team enough to start that game. This is the NHL. You can't come into a game and not respect your opponent. We didn't respect them enough.

"We were lucky Freddy was on his game in the first period, or it would have been 3-1 for them. We're lucky to get a point."

The Ducks took a 1-0 lead at 4:47 of the first period, with Perron finishing a dizzying sequence of passes with Getzlaf and right winger Chris Stewart.

When the Ducks took a 2-0 lead on Santorelli's goal with 11.7 seconds remaining in the second, one got the sense that Grim Reaper was set to visit the Blue Jackets during the intermission.

[to top of second column]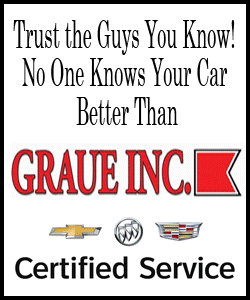 "That goal made me really, really mad," Foligno said. "Those are the ones you can't allow. But I wanted us to funnel our energy and the anger the right way.
"Karlsson won the faceoff and we went hard toward the net. It worked out. That's a huge goal."

With just 4.3 seconds remaining, and only 7.4 seconds after Santorellia scored, the Jackets pulled to 2-1 when Karlsson scored from close range.

"We maybe don't win that game if we don't get the 2-1 goal right there," Tortorella said. "It's a different feeling after 40, that's for sure."

The Ducks pushed the lead to 3-1 at 1:45 of the third, when Garbutt scored on a tight-angle shot from below the right circle.

But the Blue Jackets pulled back to within one goal less than five minutes later, when Saad potted a rebound at 6:03.

The Blue Jackets pulled even with 5:03 remaining, when Dubinsky scored a power-play goal off a sweet set-up by Foligno. Dubinsky's first shot was stopped by Andersen's pad, but he lifted the follow-up into the net.

Columbus had a 4-on-3 power play for the final 1:18 of overtime, but couldn't convert.

NOTES: The Blue Jackets announced shortly before the opening faceoff that D Ryan Murray signed a two-year contract extension to avoid restricted free agency this summer. According to the Columbus Dispatch, Murray will make $2.825 million in 2016-17 and 2017-18. ... The Blue Jackets and Ducks were the NHL's worst two teams in October. The Jackets started 0-8 and the Ducks were 1-7-2. But since then, Columbus is 22-21-6 and Anaheim is 25-12-6. ... After spending two games on the fourth line, Blue Jackets captain Nick Foligno was elevated to the third line at the start of the game. He ended up playing 21:52.
[© 2016 Thomson Reuters. All rights reserved.]
Copyright 2016 Reuters. All rights reserved. This material may not be published, broadcast, rewritten or redistributed.