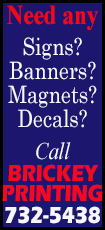 McDavid had a five-point night, Eberle had three goals and an assist and Pouliot chipped in four assists, spearheading the Oilers to a 5-2 win over the Maple Leafs on Thursday at Rexall Place.

It was the first five-point night of McDavid's career and first hat trick for Eberle.

"We needed this," said McDavid. "There was a lot of pressure on us coming in, playing against a team that was desperate and missing a lot of guys. They played a great game in terms of structure and not giving up too much. But it was a big night for us to start off the home stand."

"(McDavid's) performance did all the speaking," said Oilers coach Todd McLellan. "You turn into a fan as a coach and as a player and just admire what he and his linemates did. That's as well as Jordan has played all year, all over the rink. Benoit Pouliot, the three of them had a tremendous night. Thank goodness, because we didn't have many others going."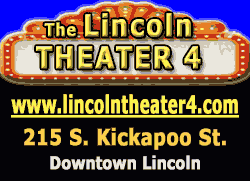 The game pitted teams occupying the basements of their respective conferences. With the loss, the Leafs are now dead last in the NHL's overall standings, two points behind the Oilers and one behind the Buffalo Sabres. The Oilers also broke a three-game losing skid.

Just 3:29 into the game, after goalie Cam Talbot stopped a shot from the point, left winger Pouliot retrieved the puck along the boards and keyed a two-on-one break. He slid the puck over to center McDavid, who swept the puck around the pad of Maple Leafs goalie Jonathan Bernier.

"He's an electric player," Leafs defenseman Matt Hunwick said of McDavid. "He can flat out skate, he can carry the puck and make plays, and he does it all with his eyes up and his feet moving. He's very tough to check."

"Yeah, he's right up there with the best guys in the league for sure," said Leafs defenseman Jake Gardiner. "Such a young guy, to be this good is surprising for sure. I've heard a lot of things about him, but actually seeing him play... he's pretty good."

The Leafs tied the game at 8:06, when left winger Josh Leivo's wrist shot beat Talbot after Oilers center Matt Hendricks failed to control a pass from defenseman Justin Schultz.

At 6:25 of the second period, right winger Eberle gave Edmonton a 2-1 lead, picking up a loose puck in the slot and wristing it into the net.

Eberle made it 3-1 on the power play at 18:36 of the second, firing home a cross-ice seeing-eye pass from McDavid.

[to top of second column]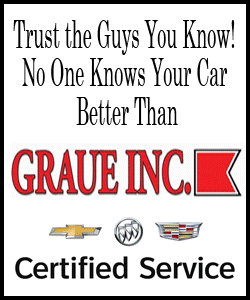 But, with just 14 seconds left in the period, Gardiner made it 3-2, after his centering pass ricocheted off both Oilers center Leon Draisaitl and defenseman Darnell Nurse before hopping across the goal line.

McDavid's wrist shot from the slot made it 4-2 with 6:05 left, putting an exclamation point on the finest performance of his young NHL career. Eberle capped the scoring with a late empty-netter.

McDavid, who broke his clavicle in November, returned to the lineup after the All-Star break, and he and Eberle have clicked since.

"I really liked the way we were giving and going tonight," Eberle said. "We had a couple of plays where I'd give it to him he'd turn up and give it back. Those are things you learn by playing with each other. It's going to continue to grow. He's a pretty special player."

"I think we're doing a good job of understanding each other," said McDavid. "We were really just trying to talk it out. We've only played a few games together but the chemistry has been building a little bit, and we saw that tonight."

NOTES: Oilers G Laurent Brossoit was in uniform Thursday, backing up G Cam Talbot. He was called up from the Oilers' AHL affiliate in Bakersfield, Calif., on Wednesday, while G Anders Nilsson went the other way. ... D Jared Cowen and C Colin Greening, acquired Tuesday from Ottawa as part of a nine-player trade, were with the Leafs on Thursday. Cowen was scratched along with C Shawn Matthias. LW Milan Michalek, also acquired in the deal, is out with a broken finger. ... Leafs C Nazem Kadri was fined $5,000 by the NHL for a throat-slashing gesture he made in Tuesday's loss to Calgary. He was out Thursday with a lower-body injury ... The Oilers scratched D Adam Clendening and C Anton Lander. D Oscar Klefbom is out with a lower-body injury. C Ryan Nugent-Hopkins (hand) D Andrew Ference (hip surgery) join Klefbom on injured reserve. ... The Leafs have four players on injured reserve: D Stephane Robidas (lower body), LW Joffrey Lupul (undisclosed), LW James van Riemsdyk (foot) and C Tyler Bozak (upper body).
[© 2016 Thomson Reuters. All rights reserved.]
Copyright 2016 Reuters. All rights reserved. This material may not be published, broadcast, rewritten or redistributed.