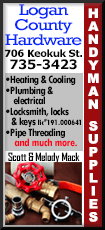 The Colorado Avalanche winger scored two goals with the man advantage to help his team to an early 3-0 lead, but with the Ottawa Senators scoring a pair to make a game of it, he took an tripping penalty in the offensive at the 15:59 mark of the third.

The Avalanche killed off the Iginla minor, however, and wound up with a 4-3 victory at Canadian Tire Centre to snap a four-game losing streak.

"Oh my gosh, I was dying over there (in the penalty box)," Iginla said. "That's what you don't want to do, go on the forecheck and give them a 200-feet-away penalty. That was a demonstration of what not to do.

"I was pretty nervous over there. If felt great to see them kill it. Both the power plays tonight were clicking. I was on edge."

Clicking is right. The Avalanche were 3-for-4 with the man advantage, while the Senators were 2-for-4 on the power play.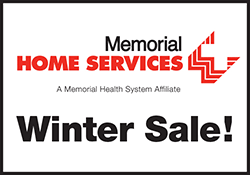 Even so, improvement with one-half of the special teams was no consolation for a Senators team that lost its second in a row and remains five points back of the second Eastern Conference wild-card spot with four teams to catch below the cut line.

"It's tough to take positives when you're (five) points out of the playoffs and you lose a game," Senators winger Mark Stone said. "We need to win games right now. That's all there is to it."

While Iginla snapped out of a nine-game slump with his 14th and 15th of the season, center Nathan MacKinnon and winger Blake Comeau also scored for the Avalanche.

Stone and fellow wingers Mike Hoffman and Chris Neil had the Ottawa goals, while defenseman Dion Phaneuf chipped in with two assists in his first game at Canadian Tire Centre as a Senator.

Colorado goalie Semyon Varlamov had 26 saves, while Senators goalie Andrew Hammond stopped 23 shots.

Iginla scored the only goal of the first period with Senators defenseman Mark Borowieicki serving the second half of a double minor. MacKinnon notched his 19th early in the second, and Iginla picked up his second of the night for a 3-0 edge at the 6:54 mark of the middle period, putting Colorado on line for a route.

However, Stone and Hoffman tallied before the intermission, and it remained a one-goal game until Comeau scored an empty-netter at 18:56 of the third.

Neil scored with 26 seconds remaining, but it was too little, too late.

"It was a big win for us when it hasn't been going our way," Iginla said. "For them to come back and to make a very close game of it and to hold them off in the third period and play a good, smart game with the lead, it definitely feels good.

"Now we want to keep going. It is a weight off our shoulders breaking the bad slide. Now we've got to build upon this."

[to top of second column]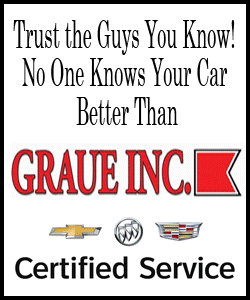 Avalanche coach Patrick Roy pointed to a save by Varlamov off Hoffman while Iginla served his late minor as a key.
"That was a big moment in the game for us. Four minutes left in the game and we had to kill that one. Varly said, 'Let me see the puck and I'll be fine,' and that's what the guys did. He made a great save ... on Hoffman on that shot with the pad.

"They had a few good chances. They made a push in the third. That's the way it is. They came back, and we played well enough to hang on and win."

Phaneuf liked the push-back by his new team, and he was moved by the reception Ottawa fans gave him, as the former captain of the cross-province Toronto Maple Leafs.

"It gave me chills," he said of the ovation when his face was shown on the center-ice scoreboard early in the first. "I wish I could have waved and really said thank you, but at that point in the game, I'm focused on playing, but I knew what they were doing. I want to say thanks to them, because that's an extremely classy move by the fans, to welcome me to Ottawa. I felt it, and I appreciate it."

Phaneuf added, "(We have to) draw on positives, and come back to work again tomorrow and be ready for Saturday," when they are in Columbus to play the Blue Jackets.

Neil called the loss frustrating.

"These are points we need," he said. "We still believe in here. We still believe we can get to where we need to be to make playoffs, but you've got to win games to do that."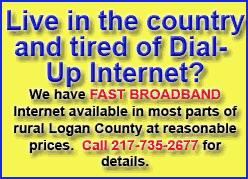 NOTES: Senators D Chris Wideman came out of the lineup while D Patrick Wiercioch, who was a healthy scratch Wednesday in Detroit, drew back in. ... Senators C Nick Paul was a scratch for the fourth consecutive game since being recalled from AHL Binghamton last week. Paul has yet to make his NHL debut. ... Senators G Andrew Hammond celebrated his 28th birthday Thursday. ... Avalanche D Zach Redmond was scratched for the third game in a row, and Nate Guenin was scratched for the 13th consecutive game. ... The Avalanche was playing the first of a three-game road trip that continues in Detroit on Friday. Colorado is 5-2-0 in the second of back-to-back games this season.
[© 2016 Thomson Reuters. All rights reserved.]
Copyright 2016 Reuters. All rights reserved. This material may not be published, broadcast, rewritten or redistributed.