Executive Committee reviews supplying officers overdose antidote and county personnel and policy changes

Send a link to a friend Share
[February 12, 2016] LINCOLN - On Tuesday, February 9, 2016 the Executive Committee of the Logan County Board met to discuss strategies for dealing with heroin and substance abuse, review Logan County Board Office personnel policies and job descriptions, and consider Board Policy changes.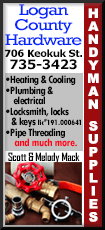 At the Regular Board meeting in January, Emily Hauter, Health Educator at the Logan County Department of Public Health, said the department is working to address the heroin problem, starting with a professional roundtable in February.

The Health Department is hoping to get Narcan, which helps reverse overdoses of heroin and other painkillers.

Board Chairman David Hepler said the Health Department has already had a session and has come up with "a strategy and platform for what they are going to do" to work against drug abuse. Hepler said the county board has been invited to an upcoming session that he plans to attend.

Committee member Andy Anderson asked if city officers currently carry Narcan.

Newly appointed county board member, Miles Craig, who works for the Lincoln Police Department, said they do not currently carry Narcan with them. He started a conversation a couple years ago about officers carrying Narcan nasal sprays because agencies up north where there was a lot of problems with heroin overdose have started carrying the sprays.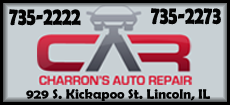 Craig said the conversation with the Health Department is to help get Narcan in the hands of officers. It may eventually be a statewide requirement for Law Enforcement to carry NARCAN, so the county is hoping to get ahead of the implementation. Craig said they have to have oversight from the Health Department and medical professionals that authorize the training.

Committee member Kevin Bateman asked about the costs of the nasal spray.

Craig said when he first looked into using the sprays, the cost of an over-the-counter prescription for NARCAN nasal applicators was $14. The kits the Health Department has been looking into for police officers to carry are around $160 per kit and include a carrying container, multiple nasal Narcan applicators, and personal protective equipment. He said prices may have changed.

Craig said the sprays were originally prescribed by doctors to people with opiate addictions and could just be sprayed in the nose of someone having an overdose. If the person is not having an opiate related overdose, the nasal Narcan spray causes no harm to the body because all it does is block the receptors in the brain that cause the overdose.

Both Bateman and Committee Chairman Emily Davenport asked about the county helping supply kits.

Anderson thought the Health Department or a medical authority would need to sign off on it. Craig said in larger counties the Coroner's Office signs off on it since the coroner in large counties is often a doctor.

States Attorney Jonathan Wright said there needs to be a lot education about Narcan because although it blocks the receptors, the heroin is still in the system. After Narcan has been applied and the paramedics show up, there is a chance that the person might still refuse medical treatment. With the heroin still working in the system but its effects being blocked, a person might go out and take more heroin. They would then have twice the amount of heroin in their system.

Wright said getting the Narcan in officer's hands is good, but he wants people to be educated about it, so the community understands Narcan is not a "silver bullet," but a first step.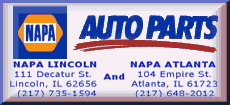 Craig said Narcan is "a bandaid on a gaping wound." He said the odds of an officer using it are very rare, but he wants to be able to help someone. He said response times are important.

Bateman said he agrees with educating people, but still wants to get it in officer's hands right away without a lot of "red tape." Anderson said paramedics already have it on hand. Wright said education needs to occur as the program is being rolled out.
Board Office job descriptions and personnel policies

Emily Davenport said she had the women who work in the Board Office write out their views of their job descriptions. She said the committee needs to look over the descriptions over the next month.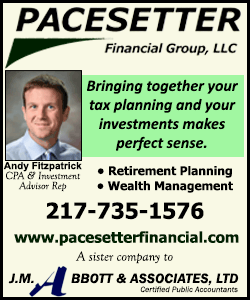 Davenport also came up with policies for disciplinary actions.

There was discussion on how to address problems that may arise in the office and how to handle disciplinary matters with various committee members offering suggestions.

Bateman said there needs to be a clearer policy manual that makes both the employees and the County Board comfortable. He said human resource policies are always evolving.

O'Neill said he had previously talked to former board member Jan Schumacher about a policy manual. He is concerned that some departments have told him they do not utilize the county's policy manual, but instead use their own department's policy manual.

Ruben said the board cannot force another elected official to follow the board's rules and policies. The officials may follow some of the policies and add some of their own.

Bateman said the committee has been discussing policy issues for a long time, and a policy manual will help address problems.

Anderson said the Personnel Committee could work on some of the personnel policies.

Wright said employees want to know what is expected of them and who they answer to. There is a distinction between policy and practice. Wright said he makes a note in someone's personnel file when he addresses a problem because it a good practice.

Anderson said the Executive Committee should focus on job descriptions at next month's meeting after they have looked over the packets.
Board Policy change

Bateman asked Wright if the board could make a policy that once committees are set, members cannot be removed without a vote of the board.

Wright and Ruben both said a policy is already in place. Wright said the policy states the Chairman shall nominate Committees "by and with the advice and consent of the Board." It also says "a member of a committee may be removed and/or reassigned by the Chairman of the Board."

Bateman said the policy for removing committee members does not mention advice and consent of the Board. Ruben said the board has voted on every committee change made as long as he has been on the board.

Anderson said it needs to be clarified in the policy that removal is done with the advice and consent of the board.

Hepler said if the member consents to removal from a committee, he does not feel the consent of the board is needed, but if the member objects to removal, then it would take consent of board.

The next Executive Committee meeting will be on Tuesday, March 8, 2016 at 6:30 p.m.

[Angela Reiners]