Jake's Boys music ministry in concert at Atlanta United Methodist Church March 6th
Send a link to a friend Share
[February 27, 2016] ATLANTA - The Atlanta United Methodist Church will present "Jake's Boys" in concert on Sunday, March 6, at 5 p.m. The public is invited to attend.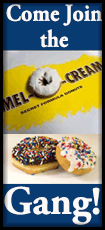 The group of eight guys from the Gibson City area have been performing together since 1997 when they first came together for a local production of Joseph and the Amazing Technicolor Dreamcoat. All eight participated in the musical and wanted to keep singing together after the final curtain call, at first, getting together once a week just to sing together.

Then, they were asked to share their talents at a community service and have been performing publicly ever since.

Their name came from the fact that most of them played sons of Jacob in the musical. Jacob's Sons became Jake's Boys.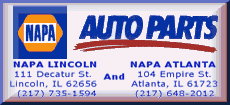 The group has performed for small church families, large church families, pie auctions, local benefits, civic organizations, ice cream socials, appreciation dinners, county fairs and state conventions. They sing mostly southern gospel songs, along with a wide variety of music that centers on patriotic and old-time hymns.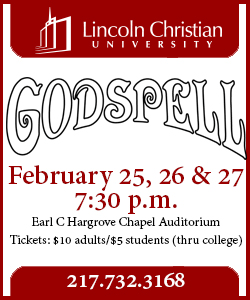 The March 6th event will be free to the public with a free-will donation accepted. Proceeds from the event will go towards the seminary expenses of a member of the UMC congregation who is working towards his ministerial degree and is currently attending Garrett Theological Seminary in Chicago.

A spaghetti dinner will follow the concert and is open to everyone.

The church is located at the corner of 2nd and Race Streets in Atlanta. Mark you calendars now, for an entertaining evening in Atlanta.
[Peggy Payne, Church Secretary]