Visitation: Saturday, March 5, from 9 a.m. to 11 a.m. (prior to the service) at Holy Family Catholic Church in Lincoln
Service: 11 a.m. Saturday March 5, at the church
Funeral home: Fricke-Calvert-Schrader, Lincoln Mount Pulaski
Obituary
Roberta Margaret "Bobbie" Connolley, 87, born June 28, 1928 – beloved mother, sister, aunt and grandmother, passed away on February 23, 2016, at Brentwood Assisted Living in Hobart, Indiana in the peaceful presence of her daughters.

Surviving are daughters Maureen Connolley, Chicago; Angela (Stephen) Miller, Charlotte, NC; Mary (Tom) Quirk. Highland Park and Liz Connolley, Gary, IN; sister Janet Holtzman Beattie, Chicago; brother Father Jerome Holtzman, Watertown, SD; grandchildren Claire Miller, Drew (Danielle) Miller, Charlie, Grace and Tommy Quirk, and many nieces, nephews and cousins. She was preceded in death by her parents, Victor Henry Holtzman and Ella Agnes Brady Holtzman, husband Richard Roman Connolley, and her sister Mary Kathryn Holtzman Kanies.

Bobbie was a sweetheart with a happy demeanor and a fun sense of humor – we called her our "little darling". After she suffered a stroke in 2010 and lost the ability to speak, she could say so much through her beautiful expressive face. She was always blowing kisses.

Bobbie lived an amazing life. She was born on the plains of South Dakota in Highmore. After she graduated Salutatorian from Highmore High School in 1946, she went on to attend Mount Marty College in Yankton, SD for two years. After that she taught fourth grade at the Lincoln School in Pierre, SD. In 1950, she moved to Aberdeen, SD and attended Northern State University. After this, Bobbie moved to Elgin, where she taught first grade at Lincoln Grammar School from 1951-1953.

Fun fact: every school at which she ever taught was named "Lincoln".
Elgin is also where she met her future husband, Richard Connolley, who was then athletic director and assistant principal at Burlington High School. (He later went on to be principal and then superintendent at West Lincoln School in Lincoln from 1961-1986). They married on June 8, 1953 at St. Joseph's Church in Elgin. They moved to Princeton, IL in 1957. She and Dick had four daughters and moved to Lincoln in 1961.

She obtained a BA degree in English at ISU in 1965 and a master's degree as Reading Specialist also from ISU in 1972. She taught at Lincoln Community High School and worked there for 26 years. She will be fondly remembered for her Reading for Comprehension courses. She was a Title I English teacher until 1994. She also taught English as a second language to Vietnamese students. After retiring, she tutored English from 1994-2005.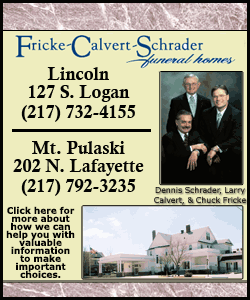 Bobbie travelled extensively with family and friends all over the world – Italy, France, Turkey, Greece, Ireland, England, Scotland, Germany, Switzerland, Norway, Sweden, Spain, Alaska, and all over the continental United States -- including Vandalia, Illinois, on the great "Tour of Former Illinois Capitols" trip that Dick Connolley cooked up.

She was known to have energy that had no bounds and loved to keep busy. She was in several book clubs as she loved to read. She also loved to listen to classical music and loved going to plays and concerts. She loved to take long walks and was known to be seen about the neighborhood on her daily strolls. They invigorated her and kept her healthy. Bobbie's faith was also very important to her. She was very proud that her brother was a Catholic priest, and she was a Eucharistic minister at Holy Family Church in Lincoln for many years. She was extraordinarily happy when we were able to take her to mass at the beautiful Nativity of Our Savior Church in Portage, Indiana. She made many special friends there as well.

After her stroke, she moved to Indiana so that her family could take care of her. It has been a wonder and a privilege to spend the last several years seeing Bobbie every day and seeing her sweet smile.

Thank you God for letting us take care of Bobbie for you. Thank you, Bobbie, for loving us. We will always love you.

In lieu of flowers, contributions would be appreciated to Catholic Charities of the Archdiocese of Chicago, 721 N LaSalle Street, Attention: Development, Chicago, IL 60654.

A Memorial Mass for Bobbie will be held on Saturday March 5, 2016 at Holy Family Catholic Church. Visitation will be held from 9:00 a.m. to 11:00 a.m. (prior to the service). Burial to follow at Holy Cross Cemetery in Lincoln.

Bobbies care has been entrusted to Fricke-Calvert-Schrader Funeral Home, Lincoln.
Click here to send a note of condolence to the family of Roberta Margaret "Bobbie" Connolley