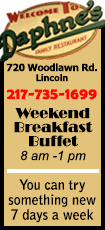 Point guard John Wall had 21 points and 13 assists as the Washington Wizards took advantage of James' absence to record a 113-99 win over the Cleveland Cavaliers on Sunday afternoon.

James missed his second game of the season and the Eastern Conference-leading Cavaliers (41-17) missed their leading man.

The Wizards (28-30) led after each quarter and by as many as 30 points in the second half en route to handing Cleveland its second straight loss and third in four games.

Guard Kyrie Irving led the Cavaliers with 28 points. Forward Kevin Love added 12 points, but didn't score in the second half.

Forward Otto Porter Jr. scored 21 points and matched his career-high with four 3-pointers for the Wizards, winners of two straight.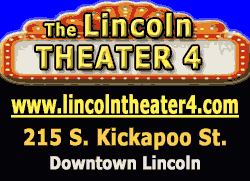 Pistons 114, Raptors 101

AUBURN HILLS, Mich. - Toronto gave All-Star guard Kyle Lowry the day off to rest, and Detroit took advantage of his absence to win its fourth straight game while ending the Raptors' four-game winning streak.

The Pistons shot a season-high 57.7 percent from the field, and center Andre Drummond recorded his NBA-high 51st double-double with 15 points and 18 rebounds for Detroit. Guard Reggie Jackson had a team-high 19 points and eight assists for the Pistons.

Raptors swingman Terrence Ross scored a season-high 27 points and shooting guard DeMar DeRozan added 20.

Hawks 87, Hornets 76

ATLANTA -- Center Al Horford had his 200th career double-double with 13 points and 16 rebounds to help the Hawks get their 16th victory in the past 18 games against the Hornets in Atlanta.

Charlotte, which won five of its previous six road games, was down by 24 points in the second quarter. The Hornets closed the deficit to two points five minutes into the fourth quarter with 11 straight points, but the Hawks then went on a 13-2 streak to regain control.

The Hawks placed five players in double figures, led by forward Kent Bazemore with 14 points.

Hornets guard Kemba Walker, averaging 20.7 points, scored just nine points on 3-of-15 shooting. Forward Marvin Williams had 16 points and nine rebounds for the Hornets.

Trail Blazers 111, Pacers 102

INDIANAPOLIS -- Guard Damian Leonard scored a game-high 33 points to help the Trail Blazers win for the 13th time in their last 15 games.

Portland made 14 of 24 shots from 3-point range to sweep the two-game series with Indiana, which has lost three of its last four home games.

Gerald Henderson and guard C.J. McCollum each added 19 for the Trail Blazers, and 7-footer Meyers Leonard finished with 17.

Indiana got 18 points from guard Monta Ellis, but forward Paul George had just 11 on 4-of-15 shjooting.

[to top of second column]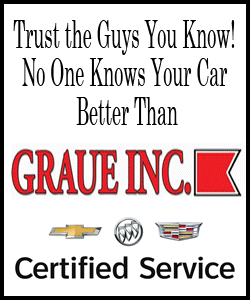 Magic 130, 76ers 116

ORLANDO, Fla. -- Center Nikola Vucevic and guard Victor Oladipo each scored 28 points to lead the Orlando's vicory.

The Magic led from start to finish in snapping a two-game losing streak. The Sixers lost their eighth consecutive game and never got close than eight points in the final period.

Magic forward Aaron Gordon scored a career-high 22 points. Rookie guard Mario Hezonja, in his first career start, had 13 points. Rookie center Jahlil Okafor led the Sixers with 26 points.

Mavericks 128, Timberwolves 101

DALLAS -- Small forward Chandler Parsons scored 29, and the Mavericks pulled away early and pounded the Timberwolves.

Dallas (32-28) improved to 2-1 halfway through its season-high, six-game homestand after recording its largest margin of victory this season.

Dallas shooting guard Wesley Matthews hit three 3-pointers and scored 15 points. Guard Deron Williams added 10 points and nine assists.

The Timberwolves, undermanned due to a rash of injuries and recently waiving veteran guard Andre Miller, are 9-21 on the road. Small forward Shabazz Muhammad led the Wolves with 24 points off the bench.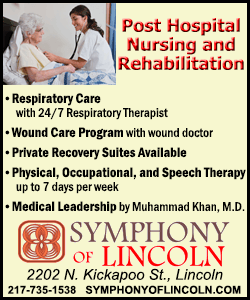 Heat 98, Knicks 81

NEW YORK -- Heat guard Dwyane Wade continued his dominance over the Knicks, pouring in 26 points, the 40th consecutive game in which Wade scored in double figures against New York -- his longest streak against any team.

Forward Joe Johnson made his debut for Miami, scoring 12 points. Johnson signed with the Heat on Saturday after the Brooklyn Nets waived him.

Center Hassan Whiteside scored 16 points and pulled down 11 rebounds off the bench for Miami, which never trailed. Forward Luol Deng added 15 points.

Forward Carmelo Anthony had 25 points for the Knicks, who lost for the 10th time in 12 games.

-----------------------------------------------
[© 2016 Thomson Reuters. All rights reserved.]
Copyright 2016 Reuters. All rights reserved. This material may not be published, broadcast, rewritten or redistributed.