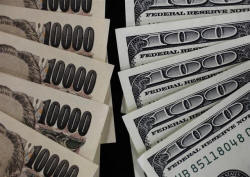 Yen soars as investors lose their risk appetite, again
Send a link to a friend Share
[January 05, 2016] By Jemima Kelly
LONDON (Reuters) - Investors once again flocked to the safety of the yen on Tuesday as a modest pick-up in risk appetite gave way to jitters over Chinese market turbulence and stalling growth and the breakdown in relations between Saudi Arabia and Iran.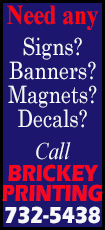 The Japanese currency, traditionally sought at times of risk aversion, had come off the previous day's highs after China pumped an estimated $20 billion into the market, stabilizing share prices after Monday's 7 percent slide.

But as European shares turned lower, the Japanese currency soared by more than 1 percent against the euro, hitting its strongest in over eight months at 127.87 yen. Against the dollar, the yen rose toward an 11-week high of 118.705 hit on Monday, up 0.4 percent on the day at 118.83 yen.

"Yesterday there was a pretty significant risk-off move. Today that's moderated, but we're still in risk-off mode," said Sam Lynton-Brown, currency strategist at BNP Paribas in London.

The euro hit a one-month low of $1.0752, down 0.7 percent on the day. That was despite the fact it has tended recently to perform well at times of market uncertainty, as investors who had held euro-funded carry positions -- in which a low-yielding currency is borrowed and then sold in favor of a riskier, higher-yielding one -- have bought back euros.
The dollar hit a one-month high against a basket of major peers, up 0.4 percent at 99.299.

"The real surprise here is that the dollar is holding up better than might be expected versus the funding currencies, in particular euro/dollar," Lynton-Brown added. "We'd argue this is likely due to the yield support for the dollar. The two-year (Treasury yield) holding above 1 percent is quite significant for the dollar."

Data showing euro zone core inflation slowed for the second consecutive month in December added to the single currency's woes, and reinforced expectations the European Central Bank will have to add further monetary stimulus to prop up consumer prices and boost growth.
Earlier, Shanghai shares managed to limp up 0.2 percent after Chinese regulators said they may restrict stock sales by major shareholders.

"China looks to be the main theme for 2016, as developments there could unsettle equities while disrupting the Fed's intended rate hike schedule," said Junichi Ishikawa, market analyst at IG Securities in Tokyo.

"China risk adds a layer of support to the yen, which already looks to appreciate this year as Japan's current account surplus grows at a faster-than-expected pace," he said.

Sweden's crown fell 0.3 percent to 9.2355 crowns per euro, following a decision on Monday by the country's central bank to allow it to intervene instantly against the currency to help bring ultra-low inflation back to its target.

(Additional reporting by Shinichi Saoshiro in Tokyo; Editing by Catherine Evans)

[© 2016 Thomson Reuters. All rights reserved.]
Copyright 2016 Reuters. All rights reserved. This material may not be published, broadcast, rewritten or redistributed.