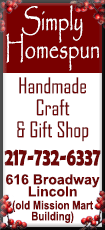 So how did No. 1 Kansas pull out a 109-106 victory over No. 2 Oklahoma in triple overtime?

With some late defensive stops.

The Sooners committed three consecutive turnovers inside the final minute of the last overtime, two off steals by Kansas guards Frank Mason and Devonte' Graham.

The takeaways led to breakouts as Kansas (13-1, 2-0 Big 12) gained the lead with two free throws by Graham with 15.2 seconds left before Mason added two more with 8.6 seconds remaining.

The victory, the 25th in a row at home for Kansas in Big 12 play, was the first for the Jayhawks in five all-time matchups involving teams rated No. 1 and No. 2.

Both teams certainly played to those rankings.

"I'm proud of our guys," Kansas coach Bill Self said. "Jan. 4 is too early to be having games like this, but I think it was a great way to showcase a great league, and everybody's going to be talking Big 12 right now."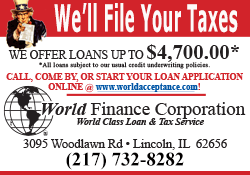 Senior forward Perry Ellis led the Jayhawks to their 12th straight win, contributing 27 points and 13 rebounds.

The Sooners (12-1, 1-1) had a crack at tying the game at the end of the third overtime, but a contested 3-point attempt by Hield missed badly.

"I wished I'd have that 3 and had more in the tank," said Hield, who logged 54 minutes.

His points came off 13-of-23 shooting, despite a strong defensive effort by Mason, a junior who gave up five inches to the 6-foot-4 Hield.

Mason stole an inbounds pass after Oklahoma called timeout with 11.9 seconds remaining.

"Right before the play started, I took a step closer (to the boundary) and I went into an all-out deny and got a deflection," Mason said. "I was happy to be able to shoot free throws at the end."

Several Jayhawks attempted to guard Hield, but Mason was the best after Graham and junior guard Wayne Selden also took turns but got into some foul trouble. Mason, too, had four fouls throughout the three overtimes, but convinced Self to let him stay on Hield, who drilled eight 3-pointers and hit 13 of 15 free throws.

"I told coach I was going to try to get him his fifth foul so he'd quit guarding me so tight," Hield said. "I hate losing. No matter how I do, I keep thinking I could have played better. It just sucks, especially since this was my last game in this building."

Not a bad try, though, considering Hield tied the opposing scoring record of 46 points set in 1962 by Kansas State's Mike Wroblewski.

Until junior guard Jordan Woodard fouled out late in the third overtime, the Sooners went 21 minutes with the same lineup. Oklahoma coach Lon Kruger considered subbing, but he did not want to disrupt the flow of his offense in a clash that turned into an instant classic, just two games into the Big 12 schedule.

[to top of second column]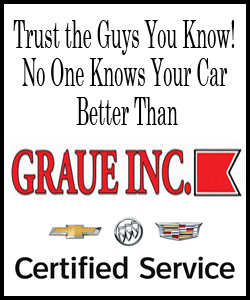 "Given all that was at stake, I don't know if I've been in one better," Kruger said of the game.

As for the performance by Hield, Kruger said: "He just kept grinding, and that was in the face of a KU team that plays very good defensively."

Graham had 22 points and junior guard Wayne Selden added 21 points for Kansas.

Senior forward Ryan Spangler countered with 14 points and a game-high 18 rebounds for Oklahoma. Another Oklahoma forward, sophomore Khadeem Lattin, also had a double-double with 10 points and 14 boards. Woodard added 27 points and a game-high seven assists.

The matchup was the first since 1990 involving a No. 1 and No. 2 team when both were from the Big Eight/Big 12. That was in the Big Eight tournament semifinals, a 95-77 win for No. 1 Oklahoma over No. 2 Kansas.

The only other meeting in Allen Fieldhouse between teams ranked No. 1 and 2 came in 1990, when No. 2 Missouri defeated No. 1 Kansas 77-71. Kansas was ranked No. 2 when it lost in the NCAA Tournament to No. 1 teams -- Duke in the 1986 national semifinals and North Carolina in the 1957 national championship game.

NOTES: Bill Self improved to 6-2 when his Jayhawks are ranked No. 1. Kansas is 16-9 all-time as a No. 1-ranked team. ... All time, the record between teams ranked No. 1 and No. 2 in The Associated Press poll was 20-20 going into Monday's game: The average score: 74-74. ... Oklahoma G Buddy Hield came into the game as one of three players in Big 12 history to average 24 points and five rebounds in a season. Those who finished seasons with those marks were freshmen, Kansas State's Michael Beasley in 2007-08 and Texas' Kevin Durant in 2006-07. ... The last Oklahoma team to start better than 12-0 was the 1987-88 squad, which started 14-0, captured the Big Eight title but lost to Kansas in the national championship game.
[© 2016 Thomson Reuters. All rights reserved.]
Copyright 2016 Reuters. All rights reserved. This material may not be published, broadcast, rewritten or redistributed.