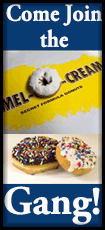 The 69-year-old head coach met with Giants co-owners Steve Tisch and John Mara on Monday afternoon, and informed them that he is stepping down as the team's head coach.

Coughlin, who served three years as an assistant coach under Hall of Famer Bill Parcells in addition to his 12 seasons as the head coach, was part of three Super Bowl championships, two of which came in a span of five years in his tenure as head coach.

- -

Head coach Chuck Pagano's future with the Indianapolis Colts is undecided.

A press conference scheduled for 4 p.m. ET at the team facility was canceled by the team just over an hour later. The team said there would not be one on Monday.

Pagano held a team meeting with owner Jim Irsay present on Monday morning before going into a separate sitdown with Irsay.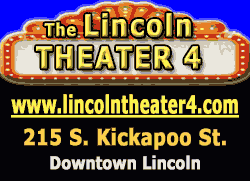 - -

The San Diego Chargers will bring back head coach Mike McCoy and general manager Tom Telesco for 2016 despite a 4-12 record this season.

"We are disappointed with the outcome as our expectations have not been met," team president John Spanos said in a letter on the team's website. "I have the utmost confidence in our leadership. Tom Telesco, Mike McCoy, and I have already begun evaluating every aspect of the team to take the essential steps to put a winning product back on the field. We will waste no time in making the necessary changes."

McCoy is entering the final year of his contract after arriving in 2013. He is 22-26 in three seasons, having gone 9-7 in each of his first two seasons. The Chargers made the playoffs and beat the Cincinnati Bengals in the first round in his first year before losing the next week to the Denver Broncos.

- -

The Tennessee Titans fired general manager Ruston Webster after another disappointing season.

The Titans also announced that Steve Underwood will serve as the team's president and chief executive officer on a permanent basis. His interim tag has been removed.

- -

The Miami Dolphins named Chris Grier, the team's longtime director of college scouting, as the new general manager.

In his role, Grier will oversee the draft and personnel departments, reporting directly to executive vice president of football operations Mike Tannenbaum.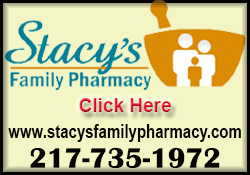 - -

Chip Kelly's representatives have reached out to the San Francisco 49ers to express interest in their head coaching opening, according to reports.

A league source told ESPN's Adam Schefter that the 49ers are likely to consider the former Philadelphia Eagles head coach who was fired last Tuesday with one game remaining and a 6-9 record in a disappointing season. Kelly has indicated he would like to remain in the NFL.

- -

Former Denver Broncos and Washington Redskins head coach Mike Shanahan is scheduled to meet with the Miami Dolphins this week for their vacant head coaching job, according to reports.

The interview is expected to take place Tuesday. The 63-year-old Shanahan also met with the Dolphins on Dec. 22 in New York, where the second meeting will also take place, league sources told ESPN's Adam Schefter.

- -

Interim head coach and offensive coordinator Pat Shurmur is expected to interview for the Eagles' head coaching vacancy.

[to top of second column]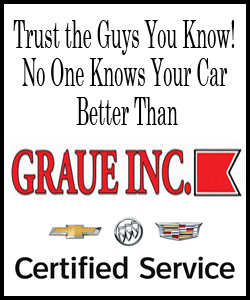 According to Tom Pelissero of USA TODAY Sports, Shurmur was interviewing for the position Monday.

- -
Denver Broncos head coach Gary Kubiak gave his players a break and won't designate a starting quarterback until at least Thursday when practice resumes.

"I won't say anything," Kubiak said when asked what he would say about his quarterback situation. "I'm proud of both of them. I've got nothing for you today. I have no timeline."

Peyton Manning replaced Brock Osweiler in the third quarter and led the Broncos to a win that locked up the No. 1 seed in the AFC playoffs. Manning last played in Week 10, but said he is no longer limited physically.

- -

Cincinnati Bengals quarterback AJ McCarron is preparing to start Saturday night in the wild-card playoff game against the Pittsburgh Steelers.

McCarron led the Bengals to wins over the San Francisco 49ers and Baltimore Ravens in three starts since regular starter Andy Dalton broke his thumb.

- -

Carolina Panthers cornerback Charles Tillman will miss the entire postseason after suffering a torn ACL during the first half of Sunday's victory against the Tampa Bay Buccaneers.

- -
New England Patriots quarterback Tom Brady, who had an MRI, has a sprained right ankle with no breaks or fractures.

Brady is expected to be ready for the team's divisional round playoff game in two weeks, a source told ESPN's Adam Schefter on Monday.

- -

Seattle Seahawks running back Marshawn Lynch returned to practice Monday and should be available for Sunday's wild-card playoff game against the Minnesota Vikings.

Lynch missed the last seven games of the regular season after undergoing surgery to repair an abdomen injury on Nov. 25.

- -

Cleveland Browns quarterback Johnny Manziel was at the team's facility for exit meetings on Monday after he missed his concussion treatment the previous day.

One Browns spokesman said Manziel was still in the concussion protocol and would not be talking to reporters, according to Cleveland.com.

- -

The Cincinnati Bengals placed linebacker Emmanuel Lamur on injured reserve Monday.

Lamur, 26, suffered a knee injury in Sunday's 24-16 win over the Baltimore Ravens. (Editing by Frank Pingue)
[© 2016 Thomson Reuters. All rights reserved.]
Copyright 2016 Reuters. All rights reserved. This material may not be published, broadcast, rewritten or redistributed.