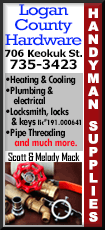 The Cavaliers guard talked for weeks about knocking the rust off, but he looked just fine Monday night in Cleveland's 122-100 victory over the Toronto Raptors.

Irving scored a season-high 25 points while adding eight assists and six rebounds, and forward LeBron James had 20 points and seven assists while sitting out the fourth quarter on a night when all five Cavs starters scored in double figures.

Sixers 109, Timberwolves 99

PHILADELPHIA -- Ish Smith had 21 points and 11 assists as Philadelphia earned its third victory in six games since its 1-30 start.

Smith, whose acquisition from New Orleans triggered Philadelphia's turnaround, notched eight of his points in the final 4:38, when the Sixers salted the game away.

Reserves Richaun Holmes and Carl Landry had 17 and 16 points, respectively, for the Sixers. They combined for 12 in the fourth quarter.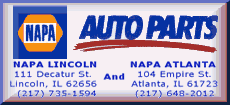 Celtics 103, Nets 94

NEW YORK -- Jae Crowder scored a career-high 25 points, and Boston rode its most productive first quarter of the season to a victory over Brooklyn.

Crowder, who shot eight-for-13, surpassed his career high set Dec. 18 against the Atlanta Hawks. He scored 14 points during the opening quarter, when the Celtics shot 56 percent and took a 15-point lead and had 17 when Boston led by 14 at halftime.

Crowder led five Celtics in double figures.

Pistons 115, Magic 89

AUBURN HILLS, Mich. -- Kentavious Caldwell-Pope scored 21 points and reserve Brandon Jennings supplied 17 points and six assists in his fourth game of the season as Detroit blew out Orlando.

Caldwell-Pope also grabbed six rebounds and reached the 2,000-point mark for his career.

Jennings, who missed the first 31 games while recovering from a ruptured Achilles tendon, scored 12 second-half points for the Pistons.

Spurs 123, Bucks 98

MILWAUKEE -- Tim Duncan rediscovered his offensive stroke, scoring 14 points in San Antonio's victory over Milwaukee.

The 19-year veteran was held scoreless for the first time in his career Saturday night against Houston, but against Milwaukee, Duncan hit seven of 12 shots to go along with 10 rebounds and four assists in 27 minutes.

Kawhi Leonard led San Antonio with 24 points while forward LeMarcus Aldridge added 16 with 11 rebounds.

Kings 116, Thunder 104

OKLAHOMA CITY -- DeMarcus Cousins scored a game high 33 points to lead Sacramento past Oklahoma City.

Cousins shot 11 of 27 from the field to go along with 19 rebounds. Marco Belinelli came off the bench to score 21 points.

Serge Ibaka led the Thunder, who played without Kevin Durant, with 25 points and seven rebounds. Forward Anthony Morrow added 20 points while guard Russell Westbrook compiled 17 points and 15 assists.

[to top of second column]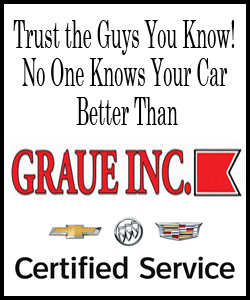 Heat 103, Pacers 100, OT

MIAMI -- Chris Bosh scored 31 points and grabbed 11 rebounds, and Dwyane Wade added 27 points to lead the Miami to the overtime win.

Indiana lost despite getting 32 points from Paul George. Miami won its third consecutive game.

The Pacers blew an 18-point, third-quarter lead. The Heat took their first lead with 3:11 left in the fourth quarter on a technical free throw by Bosh.

Grizzlies 91, Trail Blazers 78

PORTLAND, Ore. -- Zach Randolph came off the bench to match his season high with 26 points and grab a season-high 18 rebounds as Memphis routed Portland.

Courtney Lee added 16 points for the Grizzlies, who won for the third time in four outings.

Damian Lillard (17 points) and CJ McCollum (16 points) combined for only 10-for-32 shooting for the Trail Blazers.

Rockets 93, Jazz 91

SALT LAKE CITY -- James Harden scored 30 points, and Houston snapped a four-game losing streak.

Harden scored 13 points in the third quarter to help the Rockets dig out of a 15-point hole. He then scored the go-ahead bucket in the final two minutes of the fourth quarter as Houston picked up a much-needed win.

The Jazz had a chance to tie it with six seconds remaining, but shooting guard Rodney Hood missed the third of three free throws after being fouled by Harden behind the 3-point arc.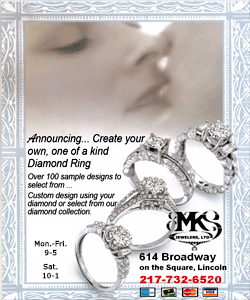 Warriors 111, Hornets 101

OAKLAND, Calif. -- Power forward Draymond Green, the reigning Western Conference Player of the Week, recorded his seventh triple-double of the season with 13 points, 15 rebounds and 10 assists as Golden State (32-2) ran its home winning streak to 35, including 17 this season.

The Hornets (17-17) were within 66-65 in the fourth minute of the third quarter after an 11-4 run to open the second half.

But guard Klay Thompson, who finished with 30 points, countered immediately with 16- and 28-footers, the latter a 3-pointer, to trigger an 18-4 burst that put the Warriors in command for good.

Point guard Stephen Curry, playing just 31, contributed 30 points.
[© 2016 Thomson Reuters. All rights reserved.]
Copyright 2016 Reuters. All rights reserved. This material may not be published, broadcast, rewritten or redistributed.