That was not what the Charlotte Hornets needed to see.

Curry poured in 30 points in his most extensive effort in more than a week, and backcourt mate Klay Thompson hit the two biggest shots of the night to ignite a third-quarter pull-away, helping the Warriors outlast the Hornets 111-101.

Power forward Draymond Green, the reigning Western Conference Player of the Week, recorded his third consecutive triple-double with 13 points, 15 rebounds and 10 assists as Golden State (32-2) ran its home winning streak to 35, including 17 this season.

"It's nice having options," Warriors interim coach Luke Walton said with a laugh, recalling how his team finished its last game, an overtime win over Denver, with just seven available players.

Seeking to avoid getting swept in the two-game season series for the second year in a row, the Hornets (17-17) clung within 66-65 in the fourth minute of the third quarter after an 11-4 run to open the second half.
However, Thompson countered immediately with 16- and 28-footers, the latter a 3-pointer, to trigger an 18-4 burst that put the Warriors in command for good.

"Having Steph out there makes it easier on everybody," Thompson said of his sidekick, who played a total of just 14 minutes in the previous three games because of a calf injury. "It was a pleasant surprise."

Walton agreed, noting that the club prepared Shaun Livingston to be the starting point guard at the morning shootaround.

"Nothing surprises me with him," Walton said of Curry. "If he's going to play, then I'm never surprised he's going to score 30 points."

Curry hit half his 10 3-point attempts, and Thompson, who also went for 30 points, dropped in six of 11 from beyond the arc as the game turned into a bit of a long-distance shooting contest between the teams with the second- and third-most 3-point attempts this season.

The Warriors rarely lose those battles.

"Their record speaks for itself," Hornets point guard Kemba Walker said. "So many weapons, so many options."

Consistent with their league-leading 42.1 season percentage on 3-pointers, the Warriors bombed in 15 of their 34 tries (44.1 percent) from beyond the arc, outscoring Charlotte 45-21 on threes in the process.

The Hornets, meanwhile, only the 18th-most accurate in the league when it comes to shooting 3-pointers (34.6 percent), misfired on 14 of 21.

"We played good. We just needed to make some more plays," Hornets backup Jeremy Lamb guard said. "We just weren't able to get over that hump."

Warriors backup center Marreese Speights recorded a season-high 15 points, and Barnes, playing for the first time since sustaining an ankle injury Nov. 27, put up eight points in 20 minutes, helping Golden State remain one of two teams (along with the San Antonio Spurs) unbeaten at home this season.

"We were very pleased on the offensive end, but not so much on the defensive end," said Walton, whose club shot 51.7 percent overall. "It's a long season. You're going to have (defensive) lapses. It happens in this league."

[to top of second column]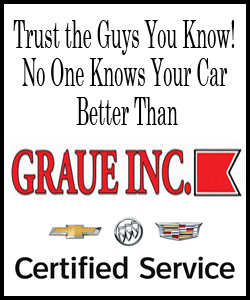 Walker and Lamb had 22 points apiece for the Hornets, who were playing without starting center Al Jefferson (knee) and shooting guard Nicolas Batum (toe). Charlotte shot 44.2 percent from the floor.

"We're short-handed," Walker said. "We've just got to be better, and I think we will."

Center Cody Zeller grabbed a team-high 10 rebounds to go with eight points as Charlotte lost a fourth in a row, this one in the opener of a four-game Western swing.

The Warriors held the upper hand through most of the first half after a 12-2 flurry that broke a 20-20 tie late in the first quarter.

Thompson and Speights had six points apiece in the run, Thompson hitting a pair of 3-pointers, while Speights took the more conventional three-hoop route to his half-dozen.

Thompson had 18 of his 30 points in the first half, helping Golden State take a 62-54 lead into the intermission.

The Hornets mounted their biggest threat early in the third quarter, getting back-to-back 3-pointers from shooting guard Jeremy Lin and small forward P.J. Hairston in an 11-4 run that closed the eight-point halftime deficit to 66-65.

However, Thompson counted with his consecutive hoops to push the lead quickly back to six. Golden State was never seriously challenged again even though the Hornets did get within single digits in the final seconds.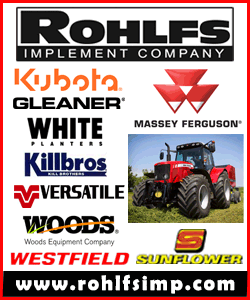 NOTES: The Warriors made 15 or more 3-pointers for the 13th time this season. No other team has reached that mark more than six times. ... Warriors PF Draymond Green became the 15th player in NBA history to record a third consecutive triple-double. ... Green was honored earlier in the day as Western Conference Player of the Week for the period ending Sunday. Green nearly averaged a triple-double (18.8 points, 11.3 rebounds, 9.5 assists, 2.5 steals) in Golden State's 3-1 week. ... A Warrior has earned Western Conference honors four times in the season's first seven weeks. ... For the second game in a row, the Warriors' decision to play PG Stephen Curry (calf) came after his pregame warmup. ... Hornets coach Steve Clifford said before the game that SG Nicolas Batum (toe), who missed his second consecutive game, also was unlikely to face the Phoenix Suns in the second game of Charlotte's trip Wednesday.
[© 2016 Thomson Reuters. All rights reserved.]
Copyright 2016 Reuters. All rights reserved. This material may not be published, broadcast, rewritten or redistributed.