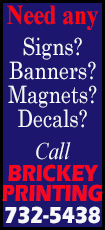 The Avalanche right winger scored his 600th career goal to become the 19th player to reach the milestone, and Colorado beat the Los Angeles Kings 4-1 Monday night.

Iginla is the third player to reach 600 while wearing an Avalanche sweater. Hall of Famers Joe Sakic and Jari Kurri also did it for Colorado.

"To score that many, it's a little bit surreal," Iginla said. "When I started, I didn't think I would get to 600 or 500. You just play and you want to be in the league. You want to win and you want to be a part of the NHL."

Iginla got the milestone at 13:02 of the third period when his shot to the front of the net bounced off Kings defenseman Jake Muzzin and past goaltender Jhonas Enroth to give Colorado a three-goal lead. He was mobbed by his teammates in the corner and got a standing ovation from the Pepsi Center crowd.

"When I got my 500th, it went off somebody else, too," Iginla said. "A pretty moldy goal, but you take them all, not be picky. They all feel good. It was neat to get it here at home, the fans were great. I appreciate that, and those are things you remember one day."
Iginla, who has 11 goals this season, had gone scoreless in three games since getting No. 599 against the Arizona Coyotes on Dec. 27. Avalanche coach Patrick Roy said the team was pressing to get Iginla the historic goal, and it was reflected in the team's 4-0 loss to the Calgary Flames on Saturday.

"We were all guilty, including myself, of wanting to see him scoring there, and we lost focus," Roy said. "Our focus was really sharp tonight."

Defenseman Tyson Barrie had two goals and two assists, and center Matt Duchene had a goal and assist for the Avalanche.

Goaltender Semyon Varlamov rebounded from a poor game to stop 30 shots. Varlamov was pulled from Saturday's loss after allowing four goals on 19 shots.

Enroth, making a rare start in place of No. 1 goalie Jonathan Quick, had 29 saves. Los Angeles finished a stretch in which it played 11 of 13 games on the road since Dec. 8, going 7-4-2 in that span.

"We just ran out of gas," Kings coach Darryl Sutter said. "We played a lot of road games in the last little bit, just basically two home games."

The Avalanche took a 1-0 lead on Barrie's power-play goal at 6:34 of the second period. Barrie got a pass at the point from Duchene and beat Enroth with a one-timer.

Barrie gave Colorado a 2-1 lead later in the period when he took a drop pass from left winger Andreas Martinsen and fired a shot from between the circles that trickled through Enroth for his sixth goal of the season at 12:20.

[to top of second column]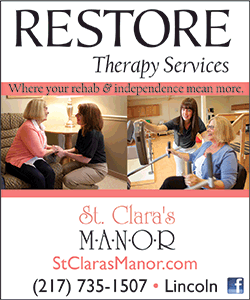 It was Barrie's first two-goal game of the season. His last one came at Chicago on Feb. 20, 2015.

Toffoli had tied it with his 19th of the season 1:19 before Barrie's second goal. His shot from the left circle beat Varlamov on the short side 30 seconds into a delay-of-game penalty on the goaltender.

Duchene's power-play goal 1:23 into the third gave Colorado a 3-1 lead. The only drama left was whether Iginla would get his goal, and the veteran came through.

"He's averaged over 30 goals a year," said Sutter, who coached Iginla in Calgary for three seasons. "There's guys in the league now that won't score five. Pretty spectacular. He's probably got another hundred in him if he wants."

Colorado, which lost defenseman Erik Johnson to a lower-body injury in the second period, finished 3-for-5 on the power play.

"Three power-play goals against, it's not how you win games," Kings center Anze Kopitar said.

NOTES: Kings C Jeff Carter missed his fifth consecutive game with an upper-body injury. Carter was injured against the Arizona Coyotes on Dec. 26. ... Avalanche D Nate Guenin was back in the lineup after being scratched three of the previous four games. He sustained a head injury against the Toronto Maple Leafs on Dec. 21 but was cleared to play by Colorado's next game. ... Los Angeles G Jonathan Quick was selected the NHL's first star for the week ending Sunday. Quick was 4-0-0 with a 1.00 goals-against average. His shutout against the Vancouver Canucks on Dec. 28 tied him for the most career shutouts by a U.S.-born goaltender in NHL history. ... Colorado entered Monday leading the NHL in blocked shots with 669.
[© 2016 Thomson Reuters. All rights reserved.]
Copyright 2016 Reuters. All rights reserved. This material may not be published, broadcast, rewritten or redistributed.