Logan County Board to consider administrative fee on Electric Aggregation rates; 911 needs funds

Send a link to a friend Share
[January 14, 2016] LINCOLN - On January 12, 2016, the Logan County Board's Finance Committee met. Highlights of the evening included a possible administrative fee for Electric Aggregation and consideration of a request from Emergency Management Agency Director Dan Fulscher for money needed to update the phone systems and software.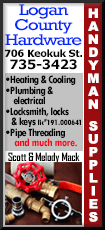 Finance Committee Chairman Chuck Ruben handed out a packet showing various percentages for a possible administrative fee for the electric aggregation the County Board has been looking at for a few months. Aggregation allows the County to help negotiate affordable electric rates for consumers. Ruben said the Logan County Board would set the administrative fee rate.

Committee member Dave Hepler said a fee or one-tenth of a percent is the rate the Board should discuss. He said Logan County Development Partnership's president Steve Smith has recommended that the board consider rates of either one-tenth percent or two-tenths percent, which may affect the bid at the auction for electric aggregation. One-tenth percent would just add pennies to an electric bill, but it could bring in several thousand dollars for the county.
Committee member Andy Anderson asked if the fee would be over and above the rate and would be an additional fee.

Ruben said the rate would just be a bit higher. Hepler said that Steve Smith told him most counties have administrative fees.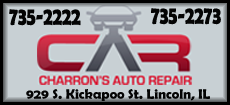 Anderson said he wants to know about rates in the previous aggregation from 2012 to 2014 and does not want to tack on.

Ruben said that with 7,500 people that would be eligible for electric aggregations, the fee would be about $5 per person. He wants to do what others are doing for continuity. Ruben said that at the power auction, there may not even be a bid that is better than Ameren.

Committee member Gene Rohlfs said he would like to not add anything to the fee.

Anderson said the Lincoln City Council will be looking at the same chart as they consider the fee.

Ruben asked Dave Hepler to call Lincoln's City Administrator Clay Johnson to see what they have decided about the fee.
Rohlfs asked what percentage the city council might choose?

Hepler said he expected the city council may choose the one-tenth of a percent fee. Hepler said he can also ask Steve Smith about an estimate of amounts for the electric bills of most households.

The administrative fee will be brought before the whole board at Thursday's Workshop.

Other updates

Dan Fulscher said Emergency Telephone System Board (ETSB) and 911 have done upgrades on their whole software system. The phone systems are with a company called Vortex and the 911 system is in Zetron. Both are companies providing communications systems. Fulscher said Zetron runs off Microsoft XP. The company told EMA and ETSB they could no longer service their software as of January since the other systems now use Windows 10. The upgrade would cost $ 33,370.

Fulscher said when he talked to the ETSB Board, they looked at three options: Can we get grants for the upgrades? Can we do cost sharing and where can we do the cost share? Will we have to hold off until we get the funding?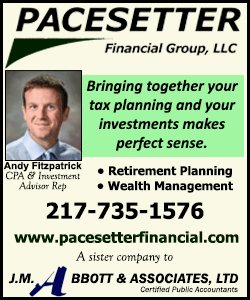 The board told Zetron that until 911 funds came in, nothing could be done. Fulscher said 911 funds came in December.
Fulscher said the EMA cannot afford the software change right now due to a lack of funding. In December, they applied for grants, but 911 is not eligible for a grant due to state budget issues.
He has looked into cost sharing with both Lincoln City Council and Logan County Board helping with funding. ETSB would owe $14,400 for the upgrades in May, and will collect $18,100 off of that. They would have $3,700 extra, which will take them down to $2,900 in that budget.

Plans are for the ETSB and 911 to share a phone system. Fulscher asked about getting Windows 10 for the same price as Windows 7 and was told by GTSI that they could. He is asking for $29,700 to help with upgrades. With ETSB doing cost sharing, the cost would then be $15,000.

Ruben said there is a need to get the upgrade going. If wind farm money comes in, the $15,000 would not be a problem. Otherwise, the Board will have to take the money from one of the other budgets.

Rohlfs asked Fulscher what the alternative was if they do not share costs.

Fulscher said ETSB would have to make payments. He is used to getting grants, which are not available right now with the state budget impasse.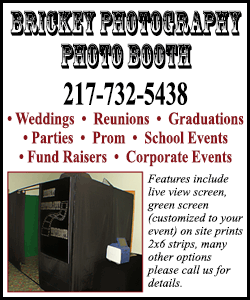 Fulscher said, "We are at your mercy, and if you say no, we will have to figure out" how to pay for the upgrades.

Ruben said it is not really a question of helping or not helping with the funding. The changes have to be done since having 911 is so important.

More discussion of the funding will be on Thursday's agenda.

The next Finance Committee meeting will be Tuesday, February 9, 2016 at 5:30 p.m.

[Angela Reiners]