Heartland offers community education classes at Lincoln campus


Send a link to a friend Share
[January 14, 2016] LINCOLN - With winter holidays over for another year, Heartland Community College is looking forward to 2016 by scheduling several winter Community Education offerings at the Lincoln Campus.
Route 66

Join Geoff Ladd, Project Administrator for Illinois Route 66 Scenic Byway, for Illinois Route 66 will lead discussions on Tuesday and Thursday evenings, January 28th through February 4th.

Topics discussed will include culture, tourism, economic impact, and preservation of the historic route along with learning about key attractions and events.

On Saturday, February 6th, take a field trip along the byway in Illinois Route 66 Tour. Stops include the Route 66 Hall of Fame Museum in Pontiac, lunch at the Palmís Grill in Atlanta, and several stops in Lincoln.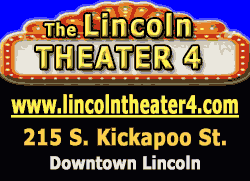 Usui Reiki

Reduce stress and learn relaxation and healing techniques with First Degree Traditional Usui Reiki held on February 12th and 13th.

This class will teach you how to let go of negative thoughts and behaviors so you can live life to its fullest.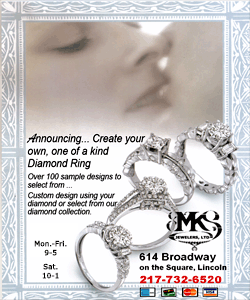 Sewing classes

Getting to Know Your Sewing Machine and Sewing for Beginners will be held on the square at Make It Sew in February and March. Put your machine to good use and learn basic sewing techniques and projects with these hands-on classes.

Tax forms and preparation

Understand basic tax forms and preparation just in time for tax season. Income Taxes made Easy will provide knowledge for personal income tax on Tuesdays, March 8th and 15th.

Registration for these offerings may be completed online at www.heartland.edu/communityEd or by visiting Heartlandís Lincoln campus at 620 Broadway Street in Lincoln or by calling (217)735-1731.
[Valerie Conrady, Coordinator of Adult and Continuing Education, Lincoln, Heartland Community College]