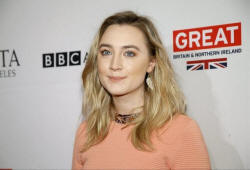 Irish toast unprecedented Oscar success, fret over future
Send a link to a friend Share
[January 15, 2016] By Padraic Halpin
DUBLIN (Reuters) - Irish cinema toasted a record nine Oscar nominations on Thursday that filmmakers and producers attributed to two decades of patient funding, although they fear this could be undone by recent sharp government cuts to the arts.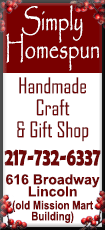 Michael Fassbender and Saoirse Ronan won nominations for acting while "Room" and Ronan's immigrant tale "Brooklyn" - both Irish directed and part-financed by the state-funded Irish Film Board - shared seven nominations, including best picture.

Irish short Stutterer rounded off a haul that the country's president described as "remarkable", one that has prompted calls on the government to reverse a 40 percent cut to the film board's budget since the 2008 financial crisis hit Ireland hard.

"This is the bearing of fruit after proper support for the filmmaking community over a number of years but it's such a fabulously fragile business that we could lose all the gains," director Lenny Abrahamson, nominated for the first time for "Room", told Reuters.

"It's very easy to say we'll knock another 10 percent off the film board's budget but that's very short sighted. People will just get disheartened. You won't notice it this year or next year, but you will notice it in five or 10 years time."
When Abrahamson first started making short films in the early 90s with a fellow first time Irish nominee, "Room" producer Ed Guiney, there was no film board.

Academy Award success for Irish director Jim Sheridan's "My Left Foot" and Neil Jordan's "The Crying Game" helped lead to the reinstatement of the film board in 1993.

Without it, Abrahamson says he probably would have ended up working in a different area of the arts. His first feature film "Adam & Paul" - the touching 2004 tale of two Dublin drug addicts - was almost completely funded by the film board.

The agency's early support for "Room" allowed Guiney's Element Pictures to secure the much sought-after rights to Emma Donoghue's award-winning novel of the same name. The Irish-born playwright was also nominated for adapting her own work.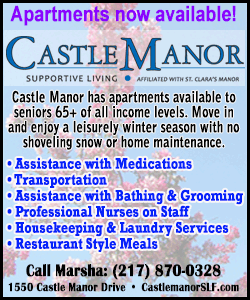 "In many ways Lenny's career is a great example. From 'Adam and Paul' to 'Room', the film board have been with him each step of the way," said Guiney, whose production company also released Cannes Film Festival jury prize winner "The Lobster" this year.
"There is a serious danger of killing the goose that laid the golden egg. This is a cultural beacon for Ireland and a great opportunity."

With a record seven films set for this month's Sundance Film Festival following the $52 million Irish productions took in internationally last year, the film board has sought a return to the 20 million euros in annual funding it received in 2008.

It fears that without this, Ireland will not enjoy the same level of success in five years' time and they will not be able to nurture the next Abrahamson, Ronan or Fassbender.

"Moments like this don't just pop, there are whole lives of work behind it," Brooklyn director John Crowley told Reuters.

"The film board is so, so important. You cannot make films without that kind of infrastructure. It's about careful investment that has gone on quietly and unheralded for years and suddenly then things begin to flower."

(Editing by Mark Heinrich)
[© 2016 Thomson Reuters. All rights reserved.]
Copyright 2016 Reuters. All rights reserved. This material may not be published, broadcast, rewritten or redistributed.