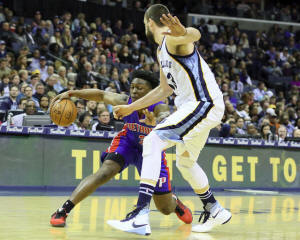 Grizzlies squeak past Pistons
Send a link to a friend Share
[January 15, 2016] MEMPHIS, Tenn. -- In Detroit in December, the Memphis Grizzlies won with a half-court heave from forward Matt Barnes with 1.1 second left in the game. Thursday night at FedExForum, it was point guard Mario Chalmers picking up a loose ball and firing an off-balance 15-footer with 00.8 left on the clock for a 103-101 victory.
"My game-winner was better," Barnes said loud enough for Chalmers to hear.

While Barnes had a great shooting night on Thursday, scoring 18 points while going 6-for-6 from 3-point range, it was Chalmers who carried the Grizzlies with 25 points and eight assists, again starting in place of the injured Mike Conley.

"Kudos to management for getting Mario Chalmers," said Memphis coach Dave Joerger, referring to the four-player deal in November that that brought Chalmers in from Miami. "Good trade."

The Grizzlies were down 101-96 after Detroit rookie forward Stanley Johnson (19 points) hit his fifth 3-pointer of the night with 3:07 to play. But Chalmers scored the Grizzlies' last seven points and had nine points and two assists in the fourth quarter and also finished with four steals.

For the fourth time in the last five games, he played 39 or more minutes.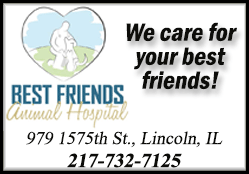 "It's what you're born to do," Chalmers said. "My number's being called with Mike being out."

For the Pistons, the end of this game was all too familiar given what happened in December.

"The half-court shot and that play right there, we had mistakes prior to that," Johnson said. "You can't focus on that play."

Detroit coach Stan Van Gundy agreed the losses to the Grizzlies were "tough," but added, "They're all tough. Any loss is tough. I haven't found one that isn't tough."

Memphis (22-19) shot 48.7 percent from the floor and, though 28th in the NBA in 3-point shooting, went 9 of 16 for 56.3 percent from long range. Detroit (21-18) shot 51.4 percent from the field and hit 15 of 32 shots from distance for 46.9 percent.

Center Marc Gasol scored 19 points, had five rebounds, four assists, three blocks and two steals for the Grizzlies. Forward Jeff Green had 16 bench points and power forward Zach Randolph chipped in 13 points.

Johnson scored 11 of his points in the fourth quarter and knocked down three of his five 3s in the last quarter. Forward Ersan Ilyasova scored 17 points with nine rebounds, forward Marcus Morris finished with 12 points, five assists and four rebounds but made six turnovers. Center Andre Drummond had 11 points and 11 rebounds.

[to top of second column]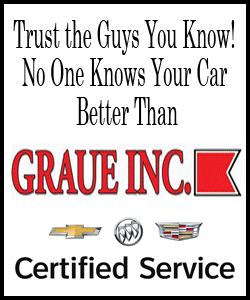 Memphis achieved its game-high 13-point lead at the 10:26 mark in the fourth quarter as Green hit a pair of free throws. But the Pistons then went on a 23-2 run and took a 96-88 lead with 5:42 to go. Detroit hit five treys during the run. The Grizzlies had led 79-71 going into the fourth quarter but that lead went away quick.

"We got a little careless offensively," Gasol said. "Defensively, we were a step slow every time."

The New York Knicks come to FedExForum this Saturday night and given the preseason altercation between Barnes and Knicks coach Derek Fisher at the home of Barnes' ex-wife -- it resulted in the NBA suspending Barnes for two games -- there is much anticipation.

"It kind of is what it is," Barnes said. "I know I gotta keep my mouth shut because he'll run and tell. When I'm retired, him and I will cross paths again."

NOTES: Memphis F Jeff Green did not a play a minute in the second half of Tuesday's loss to Houston. Grizzlies coach Dave Joerger appeared exasperated with Green's lack of defense during the game and Green has been less productive as a starter than PF Zach Randolph has been playing off the bench. Randolph replaced Green in the starting lineup Thursday. Asked before the game about plans for Green, Joerger said. "He'll still play his minutes. Sometimes as a coach, you try to jolt somebody."... Detroit has two of the top six players in the NBA in minutes per game this season: G Kentavious Caldwell-Pope is third at 37.7 and F Marcus Morris is sixth at 36.3. ... San Antonio beat Detroit on Tuesday, snapping the Pistons' three-game winning streak. Detroit has had three or more consecutive wins four times this season. ... Grizzlies PG Mike Conley sat out with a sore left Achilles tendon.
[© 2016 Thomson Reuters. All rights reserved.]
Copyright 2016 Reuters. All rights reserved. This material may not be published, broadcast, rewritten or redistributed.