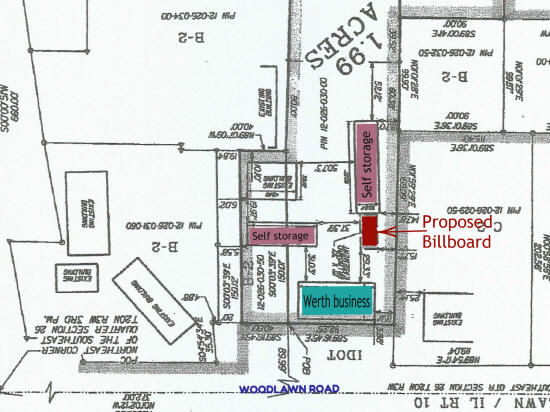 City hears request for annexation for business property on Woodlawn Road

Send a link to a friend Share
[January 18, 2016] LINCOLN - On Tuesday evening, the Lincoln City Council reviewed an application for annexation for business property located at 1203 Woodlawn Road.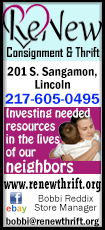 The property is owned by Becky Werth and has existing businesses on site. The request is being made contingent upon an accompanying application to the Lincoln Zoning Board of Appeals for the placement of a billboard on the property. If the application for the billboard is denied, the request for annexation will be withdrawn.

The property in question is the business location for Werth Realty, the Hearing Aid Center, and the Gun Shop. Those businesses are located in a single building with the front doors facing north and looking onto Woodlawn Road. Behind the business building, there is a self-storage unit going in an east to west direction. To the west of that storage unit is a second unit going in a north to south direction.

The request being made to the zoning board will be to place a billboard at the north end of the far west storage unit. According to a conversation with City Administrator Clay Johnson after the meeting, the county codes for allowing a billboard are much more restrictive than the codes of the city. The property owner is making the request for annexation because it was likely that the county would not approve the request for the billboard.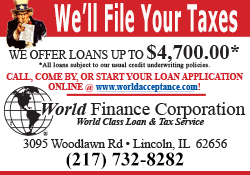 On Tuesday night, Johnson told the council that the annexation was a "voluntary annexation," which meant that the approval of the billboard was part of the deal. The city does have the option to do a "non-voluntary annexation," in which case the matter of the billboard would have no effect on the decision.

When the floor opened for discussion, Todd Mourning asked if the location of the new billboard would be in compliance with the rules concerning distance between two billboards. Johnson said the rule was billboards could be no closer than 300 feet apart, and the distance between the proposed billboard and the nearest existing billboard exceeded that distance.

Mourning said he was in favor of the annexation, but not necessarily in favor of the billboard.

Rick Hoefle asked if the billboard would be used for advertising Werth's business. She said that it would not. She plans to lease the advertising space to another entity.

Hoefle and Mourning both had questions about the city services that come with annexation. Werth told the council that currently her business building has city water, but a private sewer. Mourning wondered if the city would have to provide the sewer if the property were annexed. Johnson said yes, but not right away. He added that more than likely, adding the business to the city sewer system would involve installing another lift station, which he said would cost "six figures."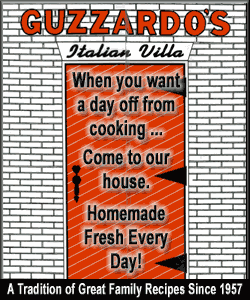 Mourning then asked about the property tax capture. City Treasurer Chuck Conzo said that, yes, the city would be able to claim its share of the property tax when annexation was completed. He said property tax is currently $710 per year, but the figure would increase with the addition of the billboard.

Conzo also noted that the city would be able to capture the sales tax collected from the gun shop and the hearing aid business.

Tracy Welch asked if there was any sales tax involved in the leasing of the sign and was told there would not be.

Conzo speculated that there could be a residual effect. If the advertising on the billboard is for a local business, it could increase sales for that business, which in turn would increase sales tax revenue for the city.

Finally, Werth was asked if she had any other development plans for the property, and she responded that she did not at this time.

It was decided that the item could be placed on the agenda for a vote. Johnson told the council that there were official notices that needed to be published regarding the annexation. To allow time for those notices, he recommended that the item be placed on the February 1st agenda instead of the agenda for this week.

The Lincoln City Council will hold its Monday night voting session on Tuesday this week, due to the Martin Luther King Holiday.

[Nila Smith]