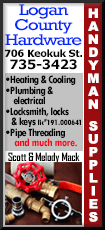 Father Knows Best is a family friendly play with the following description:

Adapted by Kristin Sergel from the radio play by Edward James.

Getting her first date with Ralph wasn't easy and Betty's afraid it'll be her last. After reading a newspaper story about teenage elopement, Father has decided he'd better get acquainted with the young man first. He asks the family what's so awful about spending an evening at home? Nothingóbut it seems that Bud, Kathy and even Mother have made plans to go out. Aggravated, Father puts his foot down and they all stay home. The town's social life is suddenly centered on the Anderson household. The excitement and humorous complications grow and then, in the final scene, Father discovers that while he may know best, the young people know a little, too.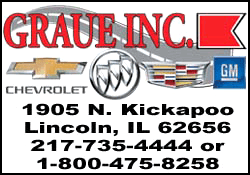 Director Samantha Murphy of the LCHS English Department says the play's large cast of 17 performers and 10 crew have been working hard since November.

Student Directors are Ryan Crawley and Rebekah Harpin and the play's lead cast members are Braden Tanner, Lena Stapleton, McKenzie Landers, Ryan Crawley and Justin Woods.

Supporting cast include Lydia Spellman, Ethan Keller, Aleaya Turley, Abby Funk, Madeline Steiner, Bradley Rahn, Logan Keysear, Anthony Brummett, Shannon Rahn, Shelby Harrison, Shelbi Fisher and Lexi Taylor.
The crew includes Myah Fields, Rebekah Harpin, Alyssa Harpin, Cassie Harpin, Heather Heidbreder, Alivia Catey, Keely Vermeire, Cassie Warfel, Katrina Goodfellow and Grace Montgomery.

A $5 admittance goes toward royalty fees from this show, and helps to provide props and costumes for this and future shows.
The play opens tonight at 7 p.m. with additional performances on Sunday, January 17th at 2 p.m., Thursday, January 21st at 7 p.m., and Sunday January 24th at 2 p.m.

Mark your calendar for an afternoon or night out, break your blahs and support our students efforts when you attend Father Knows Best.

[LDN and from text received]