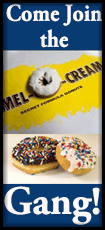 That lasted only two games, however, before Stastny found a new face shield for Monday night's game -- and saw an immediate difference in his game.

Stastny turned in his first four-point performance in more than six years, leading the Blues to a 5-2 win over the Pittsburgh Penguins.

Stastny scored one goal in the third period and assisted on two more after also recording an assist on the Blues' first goal in the first period. It was his first four-point game since Dec. 2, 2009, when he was playing for Colorado at Florida.

"I felt like I could see so much more and not playing so hesitant," Stastny said. "I had to switch right away. It's a little different, but it's so much more clear ... For me it's easier looking kind of on the outside of my shoulder. It gives me a little more time to know where the guys are coming.

"When you put that (full cage) on you realize I played with that until I was 20 and then I switched over, but I've been going 10 years without it. Putting it back on is completely different. The game moves so fast that every split second makes a difference."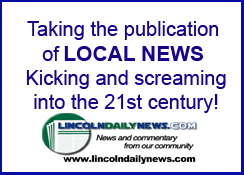 With the game tied at 2, Stastny set up right winger Troy Brouwer for the go-ahead goal just 2:10 into the third period. He increased the lead to 4-2 with his fifth goal of the year and capped off the night by assisting on an empty-net goal from defenseman Kevin Shattenkirk in the closing seconds.

Stastny's line also accounted for the game's first goal, from left winger Alexander Steen, his 14th of the season but first in 10 games.

"I thought we were real good for a few games when we first got put together, scored a goal or two but never really got going," Brouwer said. "I like the potential of our line."

Coach Ken Hitchcock has the same opinion.

"They're going to have success because they are the sum of parts," Hitchcock said. "There isn't exceptional speed but there's a tremendous amount of hockey sense. This is two games for Paul where he has played at a very high level, and I think that helps when the center is playing at this level."

The Blues' strong third period came after the Penguins took a 2-1 lead on center Evgeni Malkin's 20thgoal of the year at 15:56 of the second period. But that lead lasted just 1:18 before right winger Vladimir Tarasenko responded with his 25th goal of the year to again tie the game.

The goal snapped a five-game drought without a goal for Tarasenko, his longest of the season.

[to top of second column]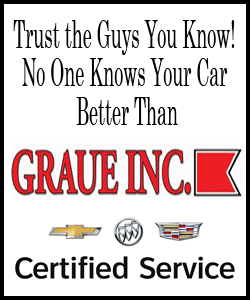 The win was the fourth in the last five games for the Blues as they handed the Penguins their first regulation loss in five games. Pittsburgh fell to 2-7-1 in the second half of back-to-back games this season.

"I thought we played really well for two periods," said Penguins goalie Jeff Zatkoff, playing for the first time since Dec. 31. "Maybe we just lost a little bit of steam. Credit them, they came with a push. No excuses but we've played a lot of hockey lately and a lot of games and they're a big physical opponent. The third went their way and that was the difference in the game."

Center Sidney Crosby knows the Penguins have struggled in the second half of their back-to-back games, a problem the team needs to correct.

"We've got to find ways to win those games and we're going to see more and more as the season goes along," Crosby said. "If we want to push into the playoffs we've got to find ways to do that."

NOTES: The Blues got D Jay Bouwmeester back after he missed four games because of a concussion. The team was without D Robert Bortuzzo with a lower-body injury. ... D Andre Benoit was recalled from Chicago of the American Hockey League and became the 10th defenseman to play in a game for the Blues this season. ... The Penguins recalled D Derrick Pouliot from Wilkes-Barre/Scranton of the AHL but he was a late scratch when D Kris Letang was able to play. ... D David Warsofsky missed the game for the Penguins with a concussion suffered in Sunday's game. ...Monday night's game was the last in the regular season for the Penguins outside the Eastern time zone. ... The Blues begin a four-game trip on Wednesday night at Detroit while the Penguins return home to host the Philadelphia Flyers on Thursday night.
[© 2016 Thomson Reuters. All rights reserved.]
Copyright 2016 Reuters. All rights reserved. This material may not be published, broadcast, rewritten or redistributed.