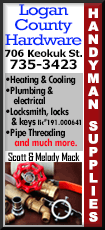 Reverend Glenn Shelton, a member of the planning committee for the breakfast, gave the invocation praying all would use their energy to serve others and asking God to "have your way in this place today."

The keynote speaker on this special day was Dr. Arthur Sutton, who has worked in the social services and education fields for more than 25 years. He has worked for the Illinois Board of Higher Education in Springfield since 2005, and served on various task forces and committees.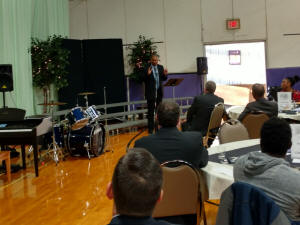 Dr. Sutton received both an undergraduate degree in Communication and a graduate degree in Education from ISU, and his Doctor of Education at Duquesne University in Pittsburgh, PA.
He began a community basketball program for at-risk youth in Bloomington, as well as a computer literacy program in the early 1990's.

Dr. Sutton and his wife Gwenda live in Lincoln.

Dr. Sutton said education is so important and dreams are a bridge for education. All of us can better our circumstances, especially through education. We need to develop tasks to prepare for future skills. We have to prepare ourselves for better technology.

Sutton quoted King as he said, "We commit ourselves to thinking." Dr. Sutton also said, "Think, behave, and then accomplish."

Dr. Sutton worked years ago as a counselor in Maryland and said we should be inspired by King to help one another. You have to learn how to unlearn some behaviors. Police, fire departments, hospitals, and our colleges should be willing to help our communities be better. We should move forward. We should have a responsibility, expectation, and hope, desire to be better and go beyond circumstances.

Dr. Sutton said he grew up in the inner city, but was encouraged to work hard in school. There was a world of possibilities through education. Sutton said he went to Illinois State University and his mom wanted him to be an engineer, but he went into education instead.

Dr. Sutton said while working on his doctorate at Duquesne University in Pittsburgh, he had a chance to visit Oxford University in England. In high school he had written an essay about Shakespeare's Globe Theater, so he was especially excited to visit the Theater while in London. Dr. Sutton got to experience something he had written about and said, "having a dream allows you to say, one day, I want to get there." Education takes you places bigger than you can imagine.

Dr. Sutton said all is possible if we make a commitment to be better, just as Dr. King made a commitment to be better, work with his community, and encourage one another. Sutton worked on his doctorate to be better. He encouraged all in attendance to be encouraged, be inspired, improve, go beyond, be better, and make a commitment to improve.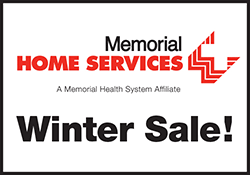 Dr. Sutton said people should have a dream, work on it, and better themselves to move forward. Having a dream helps you to get there and takes you to places higher than you can imagine. He said, "You need to have a purpose, stay committed, and be focused. If you really focus, you can do well."

Dr. Sutton said Dr. King had to work hard to achieve his dream and laid his life down for his dream. He said King's "I Have A Dream" speech was one of the most inspirational speeches in history.

He closed by saying, "Let us be encouraged to be better citizens, family members, and individuals" so that we fulfill the dream of Dr. King.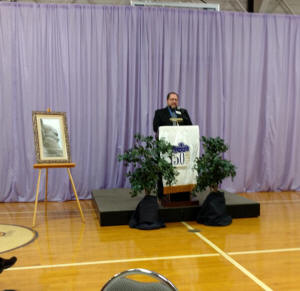 Tom McLaughlin, Lincoln Heritage Museum Director, and the morning's Master of Ceremonies introduced Lincoln College President David Gerlach.

President Gerlach welcomed everyone to the breakfast, and shared the goal of transforming Lincoln College back into a four year school with a full range of baccalaureate degrees.

Dr. Gerlach said Martin Luther King and Abraham Lincoln are linked as men who were assassinated while addressing racism in the United States. He said both were known as great orators and both were assassinated in the month of April right before Easter.

Gerlach said the breakfast was started by Joyce Kinzie and Reverend Glenn Shelton in 2009, and during the first three years relied on ticket sales to fund a $1,000 annual scholarship at Lincoln College.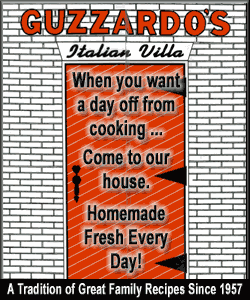 After Joyce Kinzie died in 2010, the breakfast was moved from the Maple Club to the Lincoln College campus and sponsorship opportunities were added in addition to a $10,000 grant from the Woods Foundation. The scholarship was fully funded in 2014. Starting as a breakfast with 100 attendees that raised $2,400, it has grown to over 200 attendees, and now raises just under $8,000 annually. In eight years, donors have given $40,000.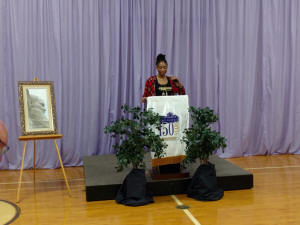 The 2015-2016 Martin Luther King Minority Scholarship went to recipient Shakia Dawson, a 2013 graduate of Lincoln Community High School who plans a career in broadcasting.

Dawson said she is very honored, lucky, and blessed to receive this award that has helped her afford college and encourages her to be successful. She thanked teachers and donors for support and helping her succeed.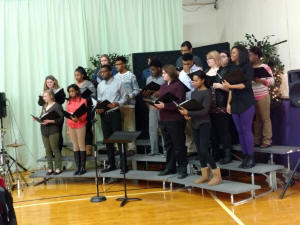 As the Second Baptist Youth Choir prepared to take up a collection for the Scholarship fund, Reverend Shelton spoke of serving through giving and reminded everyone of the contributions of Joyce Kinzie. The Lincoln College Chorale sang "We Shall Overcome" as the collection was taken.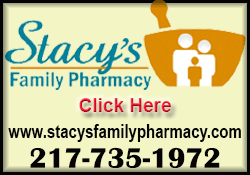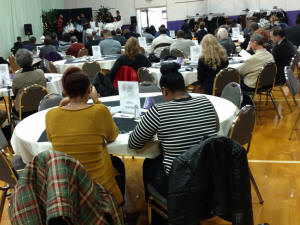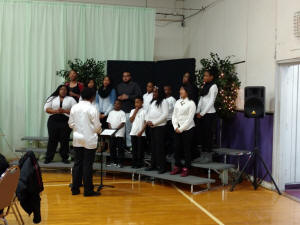 During the morning's program, the Second Baptist Youth Choir also sang "Chasing After You" and "My God is Awesome," Lincoln College Chorale performed "Down to the River to Pray," and Lincoln College Student Jaedyn Krebs-Carr sang "Tell My Father."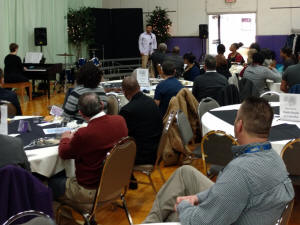 Reverend Shelton closed the morning's events with a benediction reminding all to go out and serve, and praying that the love of God would comfort the nation and abide in each and every heart.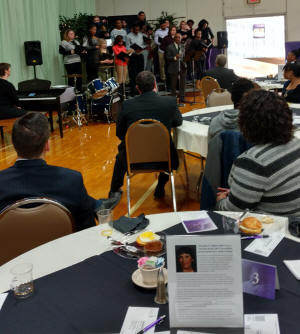 Attendees were served a large buffet style breakfast prior to the program of inspiration words and song.

The scholarship committee consists of the Reverend Glenn Shelton, Les Plotner, Tom McLaughlin and Cynthia Kelley.

[Angela Reiners]