American Red Cross Home Fire Preparedness Tips
Winter is High-Risk Time for Home Fires

Send a link to a friend Share
[January 20, 2016] PEORIA - More home fires occur during the winter months and the American Red Cross is stressing the importance of home fire preparedness. Being aware of potential hazards and following a few simple safety precautions can help reduce the risk of home fires. Installing smoke alarms and practicing an escape plan can reduce the risk of death or injury in half during a home fire.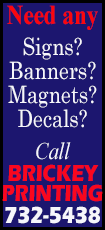 "We are in the high-risk time of year for home fires and we urge everyone to take a few minutes today to check their smoke alarm batteries and practice your home escape plan with your family," said Betsy Pratt, Regional Chief Executive Officer, American Red Cross Central and Southern Illinois Region. "Having working smoke alarms and an escape plan are the two more important things you can do to increase your chance of surviving a home fire."

The American Red Cross Home Fire Campaign is a nationwide initiative to reduce the number of home fire deaths and injuries by 25 percent by the end of 2019. As part of this campaign, the American Red Cross in conjunction with local fire departments and community partners is installing free smoke alarms and assisting residents with creating a home fire escape plan. If you need smoke alarms for your home, please contact the American Red Cross at (309) 677-7272 and press "9" or online at getasmokealarm.org.
Here are six ways you can stay safe during this winter season:
Install smoke alarms on every level of your home, inside bedrooms and outside sleeping areas.

Test the batteries in your smoke alarms once a month, and change them if they're not working.

Create an escape plan that includes two exits from each room and practice it until everyone in your household can get out in less than two minutes.

Follow the "three feet" rule and keep children, pets and flammable items at least three feet from heating equipment. Turn off portable space heaters when you leave the room and when you go to sleep.

Use gas wisely and never use a cooking range or oven to heat your home. Four percent of Americans admit to having used a gas stove to heat their home.

Use flashlights, not candles because battery-operated flashlights or lanterns are safer than candles during power outages.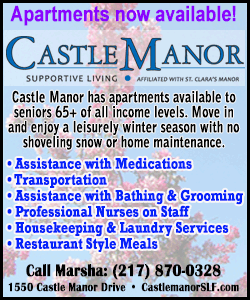 Heating equipment is one of the leading causes of home fire deaths, and the risk of home fires increases in colder weather. With the onset of winter across the country, it is more important than ever to be vigilant when it comes to personal safety and staying warm this winter.

The Red Cross depends on the generous support of the American public to assist people affected by disasters. If you would like to help, please consider making a donation today by visiting www.redcross.org, calling 1-800-RED CROSS or texting the word REDCROSS to 90999 to make a $10 donation. Contributions may also be sent to your local Red Cross chapter or to the American Red Cross, P.O. Box 37243, Washington, DC 20013.
[Trish Burnett, Regional Communications Director]
About the American Red Cross:
The American Red Cross shelters, feeds and provides emotional support to victims of disasters; supplies about 40 percent of the nation's blood; teaches skills that save lives; provides international humanitarian aid; and supports military members and their families. The Red Cross is a not-for-profit organization that depends on volunteers and the generosity of the American public to perform its mission. For more information, please visit redcross.org or visit us on Twitter at @RedCross.