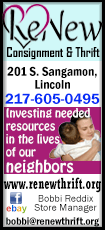 "They are there for a reason. There's a reason the head coach and quarterback have been there for as long as they have," Manning said. "You have to give them a lot of credit. When the schedule comes out and you know you are going to play them in the regular season, when the final second ticks off you know there's a good chance you are going to see them again if you do your job."

- -

Tom Brady appeared amused when asked about comments from Denver Broncos defenders Antonio Smith and Malik Jackson, who said the Patriots quarterback is a "crybaby" and "whiner" when complaining to referees.

Brady was asked by reporters if he works referees more than others players.

"I'm not sure what the other quarterbacks do," Brady said before the team's first practice in advance of Sunday's AFC Championship Game in Denver. "If the refs want to throw the flag, I love when they throw flags on the defenders, absolutely. It advances our team. That's just part of football."

- -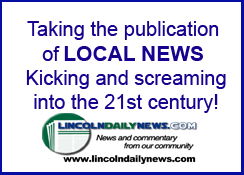 Patriots linebacker Darius Fleming confirmed that he rescued a woman from a smoking car last week and played with 22 stitches in his leg in Saturday's divisional playoff win over the Kansas City Chiefs.

Fleming said he was injured when he kicked in a window to pull the woman out of the smoking car about a mile from Gillette Stadium two days before the game.

- -

Patriots tight end Rob Gronkowski took issue with Broncos cornerback Chris Harris Jr.'s comments to "hit him in his knees" as the teams prepare for the Sunday's AFC Championship Game.

Asked during an ESPN's "SportsCenter" interview Tuesday for the best way to defend Gronkowski, Harris said: "You gotta hit him low, man. Hit him in his knees. That's the best chance you got of hitting him."

- -

Chip Kelly was drawn to the job of San Francisco 49ers head coach for many reasons, but it all boiled down to his passion for coaching.

"Everybody makes mistakes," Kelly said of settling into a job in which he won't have as much control in personnel. "To me, it's just the lines of communication. Are they open? To me, I just want to coach football. I just want to coach."

- -

Carolina Panthers running back Jonathan Stewart was not practicing Wednesday as the team prepared for Sunday's NFC Championship Game against the Arizona Cardinals.

Stewart tweaked his ankle in last Sunday's divisional-round 31-24 win over the Seattle Seahawks. The injury is not expected to be a factor for the NFC title game.

- -

Six Pittsburgh Steelers players, including five starters, will need offseason surgeries, head coach Mike Tomlin said.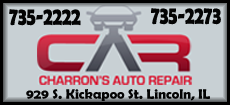 Two players -- safety Mike Mitchell and punter Jordan Berry -- will undergo shoulder surgery that will keep them out for four months. Both likely will miss offseason training activities and minicamp but should be ready for the start of training camp in late July.

- -

Houston Texans rookie cornerback Kevin Johnson was undergoing foot surgery in Charlotte, N.C.

According to the Houston Chronicle, renowned orthopedic surgeon Dr. Robert Anderson, a foot and ankle specialist who is the Carolina Panthers' team doctor, performed the procedure.

- -

[to top of second column]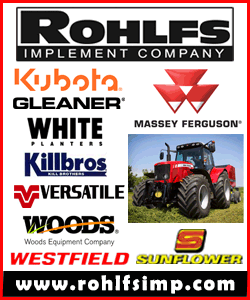 Cleveland Browns wide receiver Josh Gordon has applied for reinstatement from his indefinite suspension for multiple violations of the league's substance abuse policy, according to reports.

Gordon, 24, was suspended for a minimum of a year on Feb. 3, 2015 after his third violation of the league's policy. By NFL rule, Gordon could apply for reinstatement within 60 days of his suspension. Commissioner Roger Goodell now has 60 days in which to rule on his reinstatement.

- -

The coaching staffs of the Green Bay Packers and Kansas City Chiefs were selected to lead the 2016 Pro Bowl teams in Hawaii, the NFL announced.

The 2016 Pro Bowl will be played Sunday, Jan. 31 at Aloha Stadium in Honolulu.

Head coaches Mike McCarthy of the Packers and Andy Reid of the Chiefs, along with their assistants, will be assigned to teams through the Pro Bowl Draft.

- -

Eric Rogers, one of the top wide receivers in the Canadian Football League for the Calgary Stampeders last season, signed with the San Francisco 49ers, according to media reports.

Rogers reportedly received a $125,000 signing bonus and $100,000 in guaranteed salary. The 49ers were one of 16 NFL teams who took a look at Rogers, who led the CFL with 1,448 receiving yards and 10 touchdowns while making 87 receptions last season.

- -

The Miami Dolphins signed quarterback Zac Dysert and tight end Dominique Jones to reserve/future contracts.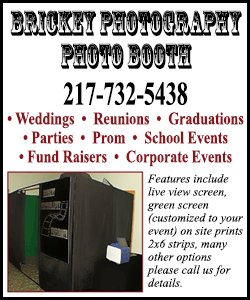 - -

Oakland Raiders quarterback Derek Carr was named to the Pro Bowl roster on Wednesday as a replacement for Green Bay Packers quarterback Aaron Rodgers.

Also added to the Pro Bowl roster were Miami Dolphins wide receiver Jarvis Landry and offensive tackle Branden Albert as replacements for Pittsburgh Steelers wide receiver Antonio Brown and Washington Redskins offensive tackle Trent Williams.

- -

The Miami Dolphins named Clyde Christensen as offensive coordinator, Bo Hardegree as quarterbacks coach and Jeremiah Washburn as assistant offensive line coach.

- -

The Indianapolis Colts hired Greg Williams as defensive backs coach.

Williams replaces Mike Gillhamer, who was let go after the 2015 season ended as one of several changes to head coach Chuck Pagano's staff. (Editing by Frank Pingue)
[© 2016 Thomson Reuters. All rights reserved.]
Copyright 2016 Reuters. All rights reserved. This material may not be published, broadcast, rewritten or redistributed.