Goalie Brian Elliott made 29 saves and St. Louis held on for a 2-1 win over the Detroit Red Wings on Wednesday night at Joe Louis Arena.

"The Red Wings are a good team and this is always a tough building to play in," said center David Backes, who had two assists. "It seems like the fans are right on top of you. We had only five defensemen and we were able to do the little things."

After the morning skate, St. Louis coach Ken Hitchcock thought defenseman Carl Gunnarsson would be able to return from an upper-body injury. Defenseman Colton Parayko was ill and didn't skate in the morning and was eventually scratched.

But Hitchcock found out Gunnarsson wouldn't be able to play about two-and-a-half hours before the game.

"We had to change our defensive structure," Hitchcock said. "We've done it three times in the past couple of weeks. The guys have been able to adjust."

And Elliott made a few big saves.

"Everything he saw he stopped," Backes said. "He kept us in the game and we were able to reward him with a couple of goals and get him the win."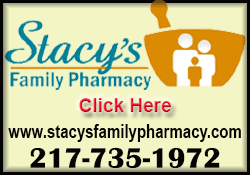 Right wingers Ty Rattie and Dmitrij Jaskin scored for St. Louis (28-15-7), which is 5-1-0 in its past six games. Defenseman Alex Pietrangelo also had two assists.

Center Henrik Zetterberg scored for Detroit (23-15-8), which has 20 goals in its past 11 games and 16 goals in its past eight. Goalie Petr Mrazek made 18 saves.

"I said after last game we needed more net presence and we needed to hit the net more," Red Wings coach Jeff Blashill said. "I thought after this game that our net presence was pretty good, especially in the second. Maybe not in the first. I thought we needed to hit the net more. I'll be honest with you. We need to keep playing the way we played tonight."

Zetterberg made it 2-1 with 2:13 left with a power-play goal with Mrazek pulled for a six-on-four advantage. Zetterberg scored from the right circle through a screen for his eighth goal of the season.

"I think it was we couldn't score. I thought we had chances," Zetterberg said. "I think we started right off the hop and had some real good chances the first couple shifts. I thought the first 10 minutes we created a lot. They got a little bit back in the game but overall, I thought we created enough chances to score more than one goal."

Hitchcock challenged the goal, but it was upheld.

Rattie gave St. Louis a 1-0 lead with 1:59 left in the first period. Alex Pietrangelo's shot from the right point deflected in off Rattie's leg. It was Rattie's third goal of the season.

[to top of second column]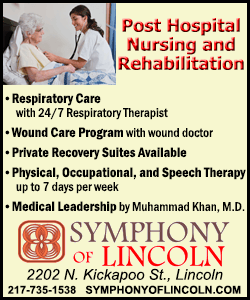 "I'll take 'em any way they come. I didn't see this one. Off my shin pad," Rattie said.

Jaskin made it 2-0 with 7:47 left in the third period. He took a pass from Backes in the neutral zone, carried the puck down the middle of the ice and split Detroit defensemen Mike Green and Jonathan Ericsson. Jaskin then made a forehand-to-backhand move to beat Mrazek for Jaskin's third goal of the season.

"Just trying to get the puck settled down," Jaskin said. "And when I got over (the blue line), I just drove to the net."

Elliott made a save on defenseman Kyle Quincey's break-in and backhand shot attempt about 5:25 into the third period.

Mrazek made a save on center Paul Stastny's tip attempt from just outside the crease 7:58 into the second period.

Elliott made a save on defenseman Dan DeKeyser's shot from the slot with 6:44 left in the second period.

Detroit center Pavel Datsyuk hit the goal post on a rebound shot with about 1:40 left in the first period.

NOTES: Detroit D Niklas Kronwall missed his first game after undergoing arthroscopic knee surgery. He is expected to be out two to four weeks. ... The Blues were without C Steve Ott (hamstring), LW Jaden Schwartz (ankle), G Jake Allen (knee), LW Magnus Paajarvi (upper body) and D Robert Bortuzzo (lower body). Schwartz and Paajarvi skated Wednesday morning, but coach Ken Hitchcock said neither is close to returning. ... The Red Wings were also without LW Drew Miller (ACL) and RW Jonan Franzen (concussion). ... Red Wings LW Tomas Tatar was a late scratch because he was ill. He was replaced in the lineup by LW Joakim Andersson. ... St. Louis D Carl Gunnarsson was expected to return from an upper-body injury but couldn't go. The Blues went with five defensemen for the game.
[© 2016 Thomson Reuters. All rights reserved.]
Copyright 2016 Reuters. All rights reserved. This material may not be published, broadcast, rewritten or redistributed.