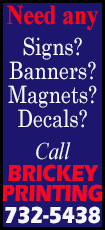 The center, though, says the Kings are far from a finished product. Developing more of a killer instinct is among the priorities they need to address, he added.

Cousins scored 36 points and collected 16 rebounds as the Kings used a late fourth-quarter run to romp past the Los Angeles Lakers 112-93 Wednesday night at Staples Center.

Cousins connected on 13 of 22 shots and 10 of 12 free throws, boosting the Kings (18-23) to their sixth straight win over the Lakers.

"DeMarcus is showing at a high level that he's an All-Star," Sacramento coach George Karl said. "Is there a better center that's playing basketball right now in the NBA? I don't there is."

However, the 6-foot-11, 270-pound Cousins was more concerned with how the Lakers rallied early in the final quarter before the Kings buried them with a 17-0 run.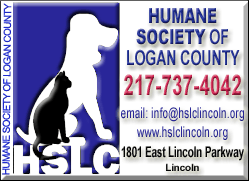 "We have to stop making those same mistakes," said Cousins, who has scored 30 or more points in seven of the past nine games. "If we have a chance to take a game, we have to stop allowing it to be a game in the fourth. Just continue to grow as a team, stop making those same defensive mistakes and stop giving those teams life."

Sacramento forward Rudy Gay had 16 points, six blocks and six boards, and point guard Rajon Rondo added 11 points, 17 assists and five rebounds. Rondo has 11 games with 15 or more assists this season, two shy of the Kings' single-season record. Kings center Willie Cauley-Stein chipped in 12 points and 10 rebounds.

"One thing about this team, we've been through a lot. It's helped us to be a better team," said Gay, who tied his career high in blocks.

Forward Brandon Bass had 18 points and seven rebounds for Los Angeles, which lost its fourth in a row. Forward Kobe Bryant and guard Lou Williams contributed 15 points apiece for the Lakers (9-35), and guards Jordan Clarkson and D'Angelo Russell finished with 14 each.

"We turned the ball over, gave them transition points and offensive rebounds," said Bryant, who had a 4-for-13 shooting outing, missing five of seven 3-pointers.

A three-point play by Bass pulled the Lakers within 91-87 with 8:19 left in the contest, but the Kings put them away. A 3-pointer and a bucket by Collison, then a dunk by Cousins sparked the decisive run and pushed the margin to 104-87 less than three minutes later.

"When you get down against a pretty good team, it is tough to get the lead and sustain it and get the win," said Bass, who scored 12 in the second half, including nine in the third quarter. "We've got to come out in the first and third quarter and get leads, so when we do fight down the stretch, we can close out games."

[to top of second column]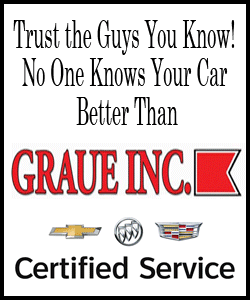 Sacramento blitzed Los Angeles with a 20-6 run in the third. By the end of the quarter, the Kings owned an 86-77 lead.

Sacramento never trailed. The Kings, who led by as much as 14 in the first half, cruised to a 28-18 advantage after one quarter and a 57-52 advantage at the break behind the play of Cousins. He made seven of 11 shots from the floor and six of seven free throws.

Bryant scored 11 of his 13 first-half points in the second quarter, helping the Lakers rally from double-digits. Los Angeles outscored Sacramento 34-29 in the second quarter.

In the end, though, it was all Cousins and the Kings.

"I think as a coach, getting better and improving is the positive of what's going on right now," Karl said. "Our record is positive also; we've had a good month of January. It hasn't been an easy schedule."

NOTES: Kings coach George Karl said his sometimes-stormy relationship with F/C DeMarcus Cousins has improved. Karl added that although he frequently has disagreements with PG Rajon Rondo on game strategies, the discussions are healthy. "All point guards have a stubbornness to them, and I have a stubbornness to me," said Karl, citing previous clashes coaching Gary Payton, Nate McMillan, Allen Iverson and Andre Miller, among others. "Rondo and I argue a lot." ... Lakers F Larry Nance missed his second game with a sore right knee, and he will be re-evaluated Thursday. He is questionable for Friday, coach Byron Scott said. ... Sacramento begins a three-game homestand against the Atlanta Hawks on Thursday, while Los Angeles hosts the San Antonio Spurs on Friday.
[© 2016 Thomson Reuters. All rights reserved.]
Copyright 2016 Reuters. All rights reserved. This material may not be published, broadcast, rewritten or redistributed.