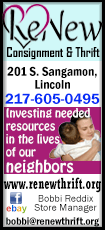 Pistons guard Kentavious Caldwell-Pope and forward Marcus Morris paced five starters in double figures as Detroit outgunned the Houston Rockets 123-114 on Wednesday night at Toyota Center.

Drummond missed 23 of 36 free-throw attempts, surpassing the mark of 22 misses set by 76ers center Wilt Chamberlain on Dec. 1, 1967. Yet despite his wayward shooting at the charity stripe, hatched from an odd strategy initiated by Houston interim coach J.B. Bickerstaff opening the third quarter, Detroit (23-19) had ample scoring in reserve, with Caldwell-Pope and Morris recording 22 points each to lead the offense.

"We fight. We're a fighting team," said Drummond, a 38.6 percent career shooter from the line who totaled 17 points and 11 rebounds in 23 minutes. "We know teams are going to come at us every which way and we did a good job of coming out with a great team win."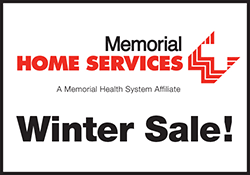 Rockets guard James Harden produced a triple-double of 33 points, 17 rebounds and 14 assists, becoming the first player since Chamberlain to post such a line since Chamberlain had 53 points, 32 rebounds and 14 assists for the 76ers against the Los Angeles Lakers on March 18, 1968.

But with center Dwight Howard sidelined by an ankle injury just 55 seconds into the first quarter, the Rockets (22-22) lost for the third time in four games following a season-best five-game winning streak.

"He dominates the paint," Harden said of Howard. "Everything he brings to our team was missed."

Rockets reserve swingman Corey Brewer hit a 3-pointer with 11:11 left to play, cutting what was an 11-point deficit in the third quarter to 85-84 before Detroit answered with another blitz of points.

The Pistons turned four free throws, two transition dunks and two 3-pointers into a 99-86 lead that paved the way for a season sweep of the Rockets. Forward Ersan Ilyasova paired 18 points with six rebounds while guard Reggie Jackson had 17 points and nine assists for Detroit.

The Rockets executed an unusual gambit to open the third, inserting reserve forward K.J. McDaniels at the start of the half so that he could foul Drummond intentionally until Drummond was forced to the free-throw line. That strategy took all of nine seconds, and even after McDaniels took his customary seat on the bench, Houston kept fouling.


Drummond missed 11 of 16 free throws before Pistons coach Stan Van Gundy relented and replaced Drummond with Aron Baynes at the 9:22 mark. With a trio of 3s the Rockets pulled even at 60-60 as Drummond misfired, and the Pistons didn't attempt their first shot of the second half until Caldwell-Pope missed a 20-footer with 9:02 left.

[to top of second column]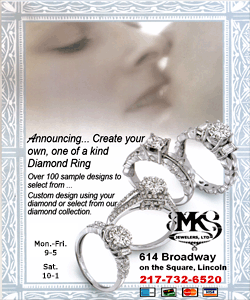 "(NBA commissioner) Adam Silver and the league have decided that's the way they want to play the game and that's what they want people to watch," Van Gundy said of the intentional fouling. "As long as the fans are OK with watching it then they're going to keep playing that way.
"At some point the fans may get to the point and said, 'We're not going to pay to watch this, we're going to flip channels.' They haven't yet, and that's what Adam keeps saying. But when they do, the league will have to make an adjustment."

Houston grabbed its first lead at 62-61 with 8:31 left in the third but it was short-lived. With Drummond benched Detroit shot its way back into command, turning a 9-0 run into a 74-68 lead on a Caldwell-Pope 3-pointer with 3:46 left. The Rockets clawed to within one point on a Harden trey seconds later but the Pistons kept firing into the fourth, finishing 12 of 30 on 3s while shooting 47.5 percent (38 of 80) overall.

They momentum Houston built fouling Drummond was fleeting, which served to underscore the grumbling that came from both locker rooms.

"Trying to win the game," Bickerstaff said of the strategy. "It didn't work. That's it. That's all I have to say about that."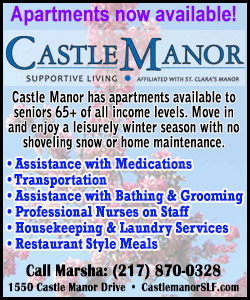 NOTES: With Rockets G Patrick Beverley sidelined by a left ankle sprain, Ty Lawson made just his 12th start of the season and first since Nov. 16. Until Beverley returns, Lawson will get another shot to play alongside James Harden while logging significant playing time. ... With the Pistons opening the second half of the season Wednesday night, Detroit coach Stan Van Gundy noted that consistency was all that stood between his team and continued development. The Pistons defeated the Warriors and Cavaliers plus the Bulls, Heat and Celtics multiple times in the first half while also losing on the road to the Nets and Lakers. ... Rockets C Dwight Howard carried a string of 10 consecutive games with a double-double into Wednesday, including a 36-point, 26-rebound performance against the Clippers on Monday. "He's back to who he is, who he's always been," interim coach J.B. Bickerstaff said. Howard played just one minute on Wednesday before leaving with an injury and did not score.
[© 2016 Thomson Reuters. All rights reserved.]
Copyright 2016 Reuters. All rights reserved. This material may not be published, broadcast, rewritten or redistributed.