Chamber continues Ag Day Breakfast tradition
Scholarship applications available now
Send a link to a friend Share
[January 26, 2016] LINCOLN - The Lincoln/Logan County Chamber of Commerce Ag Committee is looking to reward qualified students with scholarships. Cultivating future agricultural leaders by awarding scholarships toward their education is one of the Chamber Ag Committees top objectives.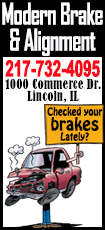 In the 17-year history of the Ag Day Scholarship Breakfast, $118,400 in scholarships has been awarded to deserving local students. Any high school senior or current college student from Logan County planning to or currently pursuing an education in an agricultural related field is encouraged to apply. The scholarship is designed for students who have the intention to return to Logan County as leaders in the agriculture field.

Ag scholarships are made possible due to generous sponsorships from community businesses. Local businesses partner together to support and sustain agriculture awareness in our community. The Chamber Ag Day Breakfast is a great networking opportunity for the agriculture and business community to come together. One of the most important accomplishments of this event is the awarding of scholarships to our future agricultural leaders. The scholarships will be awarded March 24, 2016 at 7:00 a.m. at Lincoln Christian University's Laughlin Center.

This is a free event to all Logan County residents and guests. The event is hosted by the Chamber Ag Committee and made possible by local business sponsors. The event is a free community breakfast with an informative and entertaining program. Anyone interested in attending may make reservations by registering online at www.lincolnillinois.com, calling the Logan County Alliance office at 217-735-2385 or emailing cara.barr@lincolnillinois.com.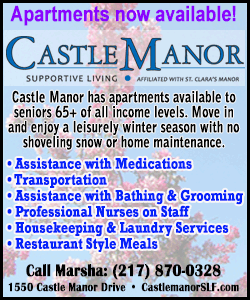 Applications for Ag Scholarships are available on the Logan County Alliance website at www.lincolnillinois.com. Applications will also be available in all high schools in the first week of January. The deadline to apply for a scholarship is February 19, 2016; applications should be returned no later than 5:00 p.m.

The Ag Day Breakfast is an important part of the mission of the Chamber to advocate, support and unify local businesses for the prosperity of Logan County. For more information regarding the Ag Scholarship Breakfast, call (217) 735-2385 or email Cara Barr, Events Coordinator at cara.barr@lincolnillinois.com.
[Cara Barr, Logan County Alliance]