Elkhart winter dinner lecture series opens with "An evening with Mark McDonald"
Send a link to a friend Share
[January 26, 2016] ELKHART - The Elkhart Historical Society has announced that "An Evening with Mark McDonald" will be the first of three scheduled dinner lectures at Elkhart's Wild Hare Café which will start at 5:30 p.m. on Friday January 29, 2016.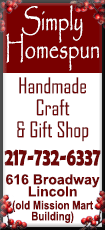 McDonald has become a staple in many people's television preferences due to his award winning, "Illinois Stories" program on PBS.

Reservations for all three dinner lectures must be made by calling (217) 947-2238, as space is limited. Reservation forms with information on the dinner menus may be downloaded from the www.elkharthistoricalsociety.org website, or may be picked up from Horsefeathers or The Country Bumpkin in Elkhart.

Friday, February 26, at 5:30 p.m. will be the second scheduled dinner lecture which will also be a book signing with Michael Burlingame, who with his associate Robert Shaw created a spectacular book, "A Day Long to be Remembered - - Lincoln in Gettysburg". Their latest collaboration entitled "Abraham Lincoln Traveled This Way – The America Lincoln Knew" will be discussed.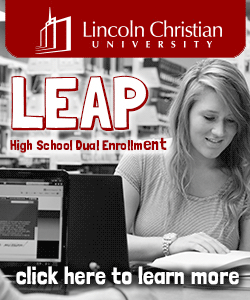 Friday, March 18th at 5:30 p.m. will be the third dinner lecture which will feature well known historian and retired Lincoln College professor Paul Beaver and his presentation "William Scully's Prairie and the People Who Farmed It." This will be a fascinating look at the impact the Scully family had on farming and Logan County.
[J. Rob Wilson]