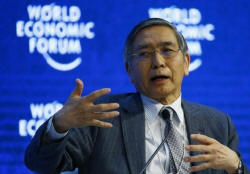 BOJ seen to favor standing pat, post-Fed markets may sway debate
Send a link to a friend Share
[January 27, 2016] By Leika Kihara
TOKYO (Reuters) - Bank of Japan policymakers would prefer to hold back additional monetary easing at their meeting on Friday, people familiar with the central bank's thinking say, though global market volatility could yet force their hand.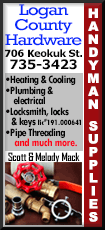 Even as slumping oil prices and soft consumption drag inflation further away from their target, many BOJ officials hope to stand pat as they believe the underlying inflation trend continues to improve, with companies gradually raising prices and the economy recovering moderately.

Policymakers are wary of using their diminishing options to counter what they see as factors beyond the BOJ's control, such as volatile financial markets and China's economic slowdown.

But the debate may swing in favor of easing if the BOJ sees the fallout from the market rout as hard to ignore, or if the U.S. Federal Reserve's message on the future pace of rate hikes triggers a fresh round of market volatility, the sources said.

"I can see the BOJ come up with a good justification both to ease or to not ease," one said.

"Risks to the outlook are on the rise. Whether they have heightened enough to warrant immediate action is an open question," another said, on condition of anonymity.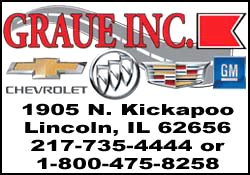 Given Governor Haruhiko Kuroda's upbeat tone on prospects for achieving his 2 percent inflation target, many analysts expect the BOJ to maintain its pledge to expand base money at an annual pace of 80 trillion yen ($677 billion).

Kuroda may try to keep alive expectations of future action by signaling that more stimulus could still be forthcoming, analysts say.

Some market participants, however, speculate the BOJ may ease as plunging oil prices force it to push back the timing for hitting its price target.

The BOJ is hardly complacent on the outlook. Inflation has ground to a halt and many firms remain wary of raising wages.

Slumping Tokyo stocks may discourage firms from boosting capital expenditure, threatening the positive momentum the BOJ is trying to create with its money-printing drive.

Kuroda has warned that with inflation expectations "somewhat weak," he was carefully watching markets.

Pressure for easing may increase if the Fed, which meets a day before the BOJ, offers a dovish tone on the policy outlook and triggers a yen spike against the dollar, some analysts say.
But opponents in the BOJ of immediate easing say it would take a severe market upheaval to pull the trigger, given a lack of hard data proving that the stock market rout has hit growth.

At least four of the nine board members are wary of topping up an already massive asset-buying program that has had little success in boosting inflation expectations.

The BOJ may prefer to save its ammunition until April as political pressure for monetary stimulus may heighten ahead of nationwide elections in July, some analysts say.

Much will depend on whether Kuroda, a former top Japanese currency diplomat, thinks he can get the maximum market impact by expanding stimulus now, they say.

"The BOJ could ease this week but it won't have much effect in reversing the market tide," said Hideo Kumano, chief economist at Dai-ichi Life Research Institute.

"The BOJ may have slipped into an endless battle with markets, and I doubt it will ever claim victory."

(Reporting by Leika Kihara; Additional reporting by Sumio Ito and Yoshifumi Takemoto; Editing by Eric Meijer)
[© 2016 Thomson Reuters. All rights reserved.]
Copyright 2016 Reuters. All rights reserved. This material may not be published, broadcast, rewritten or redistributed.